SKI MOUNTAINEERING: Quick Tips on Tools
If you've been in the backcountry scene for some time and are hoping to start stepping up your game next season to some bigger, steeper, and harder-to-access lines, then the warmer months are a great time to learn and hone certain skills to bring to the mountains next winter. Many steeper chutes and rockier faces often demand a certain amount of experience with technical ropes as well as familiarity with tools like crampons and ice axes.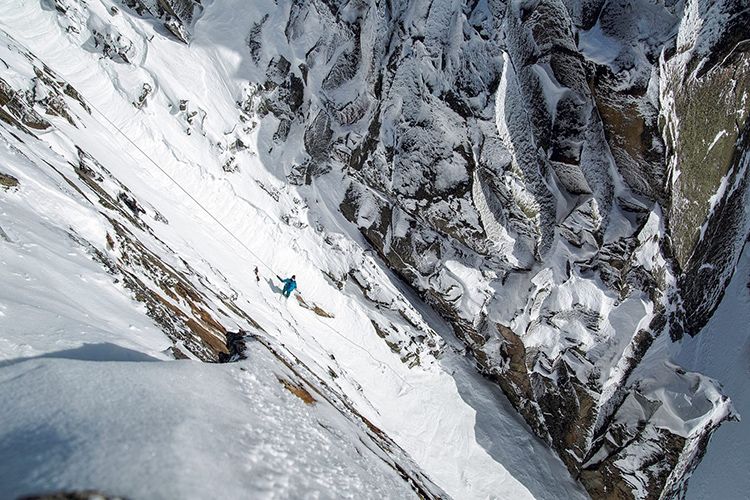 Rappels and anchoring can be practiced safely in a garage, backyard or from a tree; or even better yet would be to get out climbing with friends and more experienced partners to gain some hours on belay to learn the basics and go from there. There are so many resources out there to help get anyone started, but if you want to read a couple of quick tips from internationally-certified guide Mike Poborsky, take a gander here.  Happy climbing!