Mountain Gazette x Island cat ski giveaway!
Mountain Gazette Delivers What The People Want With Island Lake Cat Skiing Giveaway
[North Lake Tahoe, CA ] - Mountain Gazette, the original outdoor culture magazine, continues to deliver the hits, offering an epic new giveaway with a chance for one random winner and a friend to head to Island Lake Lodge this winter season for 3 days of cat skiing, including airfare up to $1000 provided by Mountain Gazette, 2 pairs of Moment Skis, TREW's PNW Originals outerwear, Merino Ridge Baselayers, Deuter Packs, Gordini gloves and socks and helmets and goggles from Glade Optics. Mountain Gazette will even throw in some merch and a $100 tab at the bar.

Island Lake Lodge, nestled in the breathtaking British Columbia mountains, offers skiers and snowboarders an experience like no other. With vast untouched terrain, stunning alpine scenery, and an average of 13 meters of deep Kootenay snow each season, it's a true winter paradise. The winner will have access to expert guides, lodging, and world-class cuisine.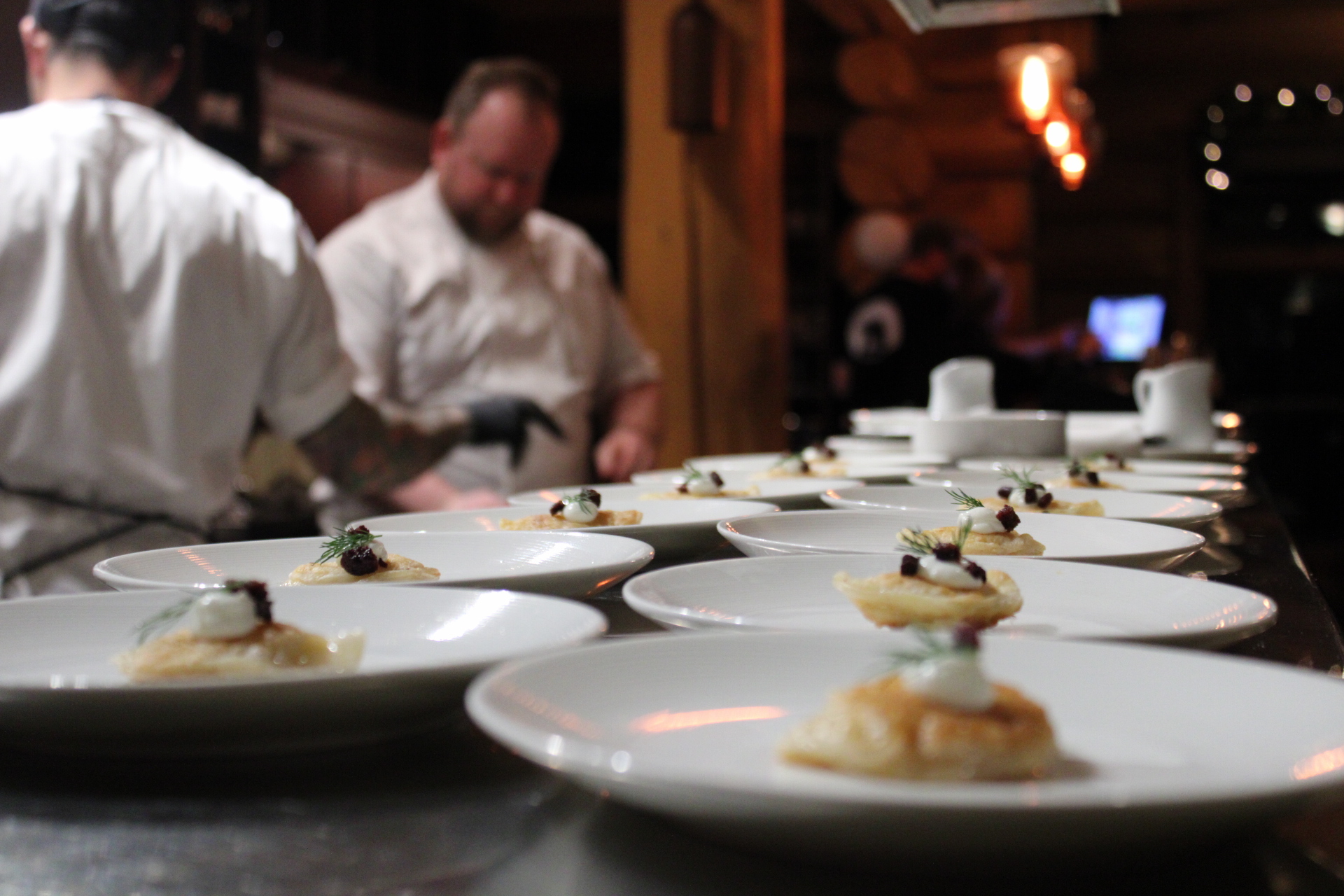 Mountain Gazette is proud to celebrate its recent 200th issue launch and is thrilled to create an opportunity for its dedicated subscriber base or any adult pow seeking skier or rider on a mission to get in more pow turns this season to have the chance to win this adventure of a lifetime.
To enter the sweepstakes, visit the Mountain Gazette website and fill out a short entry form. The contest is open to residents of the United States who are at least 21 years and older. The winner will be selected at random and notified via email.
The Island Lake Cat Skiing Winter Sweepstakes will run from November 6 to December 1, 2023. For official rules, eligibility requirements, and more information and to
enter the sweepstakes, please visit here
. Follow Mountain Gazette on social media for updates.
About Mountain Gazette
Born in 1966 and revived in 2020 for a modern era, Mountain Gazette is the original outdoor magazine. The large format, bi-annual outdoor culture magazine features stunning photography and incredible long-form storytelling.
Win a Dream Trip to Island Lake Cat Skiing
Enter for a chance to win an unforgettable cat skiing trip at Island Lake Cat Skiing including up to $1000 USD in airfare from Mountain Gazette and a red carpet package of outdoor gear from our partners.*
Open to US Citizens 21+ only
Picture this: You wake up in a backcountry mountain lodge, high-five your friend, and then both of you take a snowcat to 7000 acres of legendary snow-covered bowls and peaks just outside Fernie B.C. And then you do it again and again for three days. This once-in-a-lifetime winter adventure to Island Lake Lodge is up for grabs. One random winner will take it all home.
One Grand Prize Package
3 days of cat skiing and 3 nights of lodging at Island Lake Cat Skiing for two people redeemable during the winter 2024 season (based on availability. Only valid during 2023-2024 season.)

Airfare up to $1000 USD from Mountain Gazette

Two pairs of Countach 110 skis from Moment Skis

Two sets of TREW PNW Originals outerwear including jackets and bibs from TREW Gear

Two Freerider or Freescape Pro backpacks and two duffels (60 and 90L) and pack sacks from Deuter

Gift card for $500 USD for two sets of merino wool base layers from Ridge Merino

Two sets of helmet and goggles from Glade Optics

Two pairs of gloves and socks from Gordini

$250 USD in merchandise and $100 USD bar tab from Mountain Gazette
Prizes cannot be sold or transferred and are based on availability.
*See official rules for full details on what is included in prizes listed above and odds of winning. Click VIEW RULES. No purchase or payment of any kind necessary to enter or win. Photos: Island Lake Lodge (1,3), Mark Gallup (2,4), Nick Nault (5)
Enter now and tell a friend. You get a limited number of additional entries for referring friends and other actions (see details).
It's not just a dream Winter adventure — it could be your reality.