Mia Noblet sets high line world record
Mia Noblet, a British Columbia local, has just set the world record for the greatest distance walked by a female on a high line. While breaking records has never been the end goal, Mia Noblet walked the 222m line stretched across Hunlen Falls, British Columbia, and accomplished what no woman has ever done before.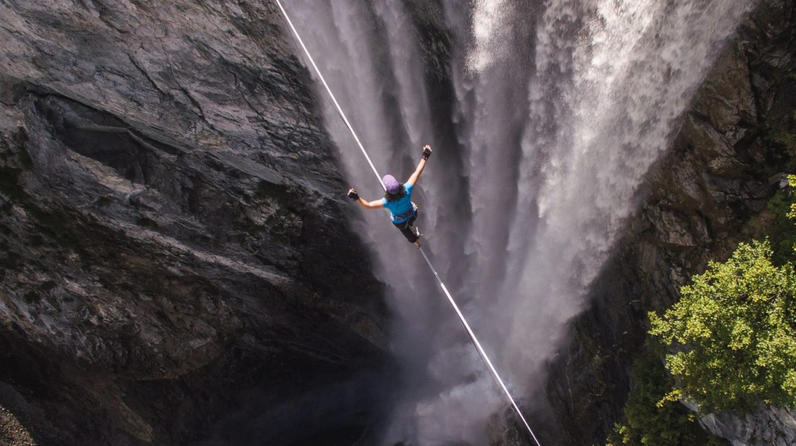 Mia walking the line. Image courtesy of mountainculturegroup.com.
Read more about Mia and watch a video of the record breaking
here
. Check out Mia's instagram
@mianoblet
.