How to save money on your next ski trip
Skiing is an expensive sport, there is no doubt about that and it is only getting more costly each year. To try and save some money have a read over this submitted article: How to save money on your next ski trip

------------------------------------------Sponsored Post------------------------------------------

It is regarded as one of the more expensive 'holiday types' around, but if figures are to be believed, more and more of us are taking to the slopes every year.
Of course, the last twelve months have skewed the figures somewhat. However, overall, ski holidays are on the up.

For anyone who has perhaps researched a mountain getaway, the first costs you see might be perceived as prohibitive. However, through today's article, we are going to talk through some of the ways in which you can keep your costs down and ultimately, make your ski holiday (almost) like any other type of annual trip.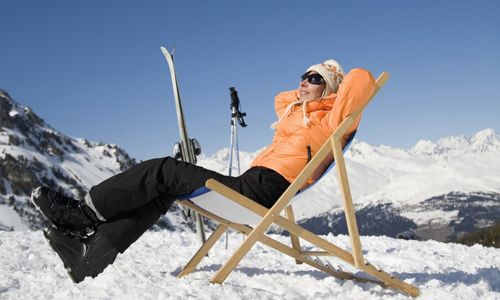 Location, location, location
First and foremost, let's talk about the location. You don't have to look far to find out some of the most expensive ski resorts in the world - the lists are published for all to see.
These lists shouldn't be your only port of call, though. You also need to find a resort that is suited to your needs. For example, if you're a beginner and you're visiting a resort full of red and black slopes, you're asking to spend huge amounts on lessons and probably, in the bar.
Instead, have a look at something like this Serre Chevalier piste map. As you can see, it's varied - and that's key to making sure that your resort of choice is suited to your ability and subsequently protects your pocket.
The travel
So, you've picked your resort. You know where you're going and you've booked. Now, you need to start saving on the costs of getting there.
Firstly, be wary of the peak season. The further into the holiday season you travel, the higher prices tend to be.
Instead, if you're desperate to head off in the peak of December (I.e., around Christmas), then consider driving. Granted, it won't always be an option for some of you, but it can quite often undercut flying when you factor in all of your other expenses. It's easy to think of flying as one cost, but when you analyze the cost of airport parking, transfers (or car hire) and all of the other hidden extras, a different outlook is created.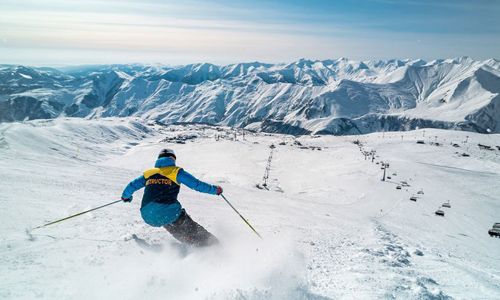 Lessons and equipment
While it is possible to pick up second-hand equipment from some sources, the real money-saving option comes from buying online.
There are some great websites out there that sell everything from skis to boots at prices that can work out at hundreds of dollars cheaper. Of course, this is where things link into the previous point we spoke about – getting to your destination of choice. If you've opted to fly, the cost of packing extra equipment as excess baggage probably isn't going to be worthwhile.
When it comes to lessons, you have to view your skiing getaway from a broader perspective. Sure, they might feel expensive when you arrive, but the alternative is to be sat on the slopes for the duration of your stay – and that's hardly extracting value from a so-called expensive holiday.