Big Trouble in Little Squamish
Does this have anything to do with the 1986 film in which a rough and tumble truck driver saves a damsel in distress from the clutches of a sorcerer? Absolutely not. Catchy title though right?
The damsels in this story are the employees of the Sea to Sky Gondola, and their cause of distress is likely to be financial. Due to the misguided actions of an individual, or perhaps a group of individuals, the Sea to Sky Gondola is closed indefinitely.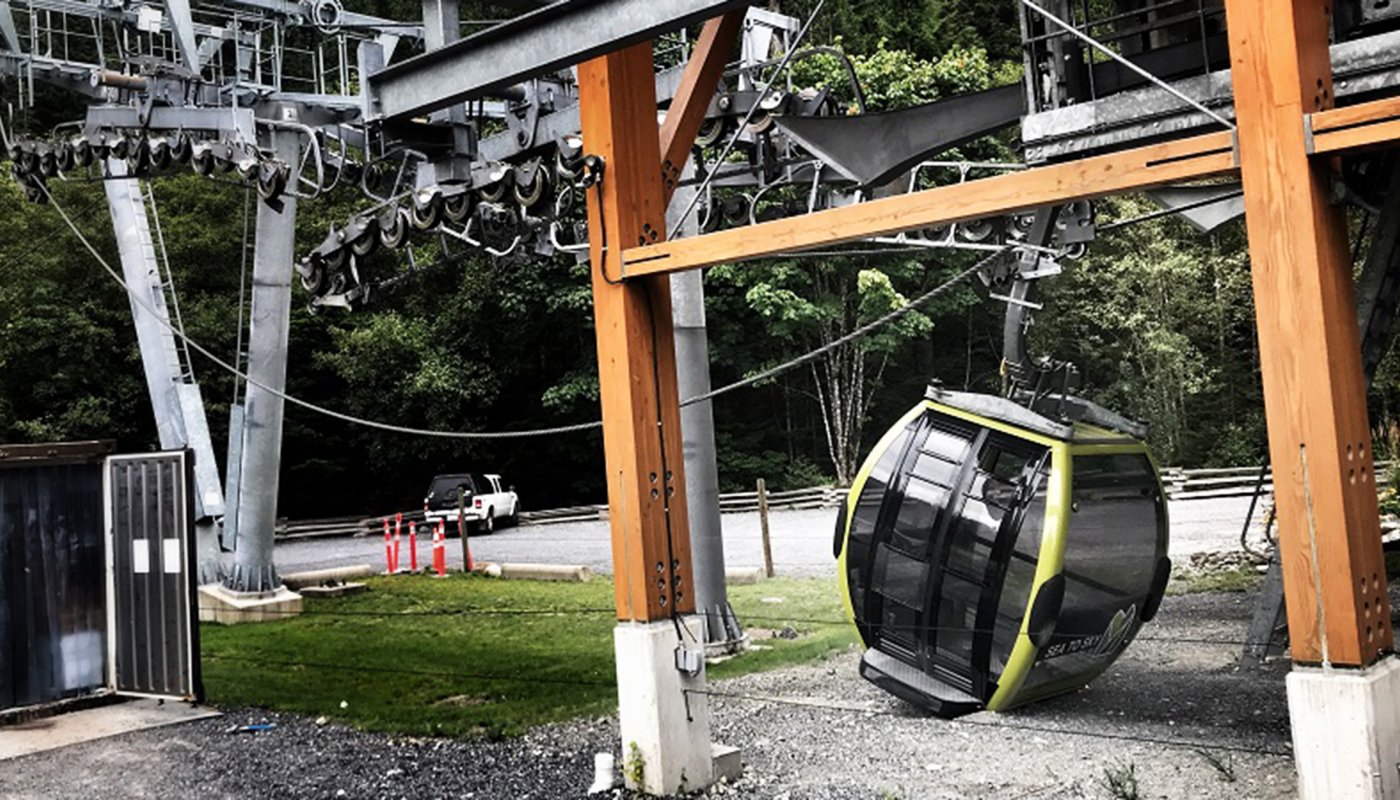 On August 10th, 2019, most of the 31 gondola cars came crashing to the ground after what appears to be an act of vandalism. The cable, which consists of 6 steel strands woven together, failed causing over $1-million in damage. According to Kirby Brown, the Sea to Sky's general manager, the cable had very recently undergone routine maintenance and was in great shape.
The RCMP with assistance from Technical Safety BC are investigating the gondola site. At this point, the belief is that it is a deliberate act of vandalism and that the cables were cut. Thankfully the incident occurred around 4 am, many hours before the gondola was scheduled to be open, and no persons have been injured.