EVEREST BASE CAMP SET TO MOVE DUE TO MELTING KHUMBU GLACIER
Everest base camp sits on the Khumbu glacier at a current elevation of 5 364 m. Due to changing climate conditions and rapidly thinning glacier ice (of about 1m per year), the glacier is being destabilized by the melt water running off the ice cliffs, which creates water bodies filled with debris and rock on the surface of the glacier. Th stream running through base camp is widening, and crevasses are increasingly appearing through camp — some even opening up overnight while climbers are sleeping.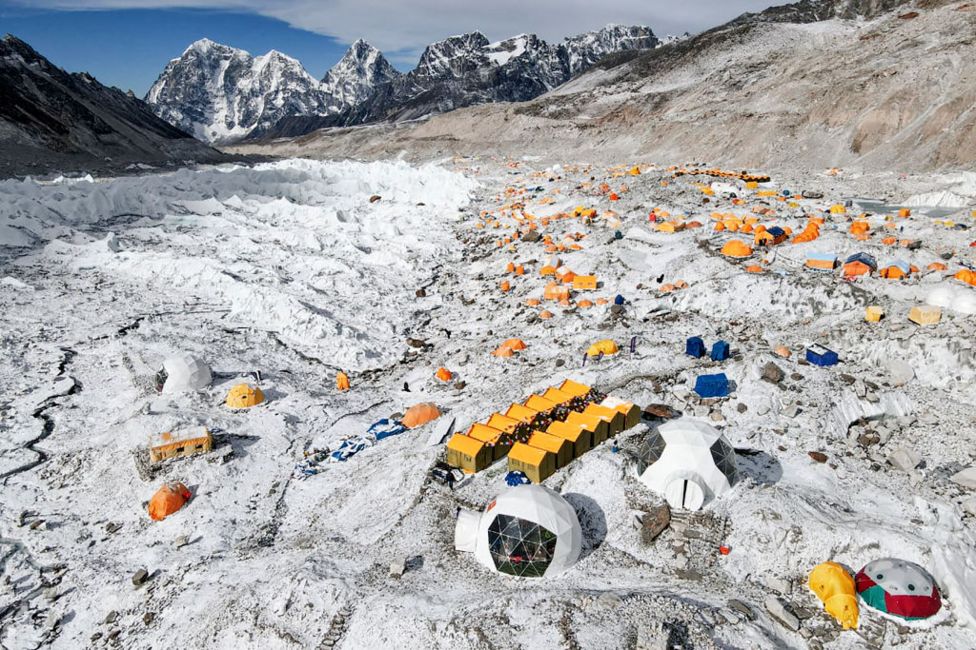 In response to these changes, Nepal is preparing to move the base camp some 200 to 400 metres lower, where there is no year-round ice. Consultations with stakeholders will need to take place first as plans are put into place for the future move. 
Read the full article here.