Backcountry Skiing in Ushuaia, Argentina ("The End Of The World")
I have been going to Ushuaia, Argentina since 2018 when I stumbled across it riding my motorcycle from British Columbia and I thought, damn I need to come here with my backcountry ski gear! And so I have spent the winters of 2019, 2021 and this winter here. The city of Ushuaia has approximately 100,000 people calling it home and it's on the island/province called Tierra Del Fuego. The city is located on the Beagle Channel where the ships embark to Antarctica and the Patagonia Andes End (or is it begin?)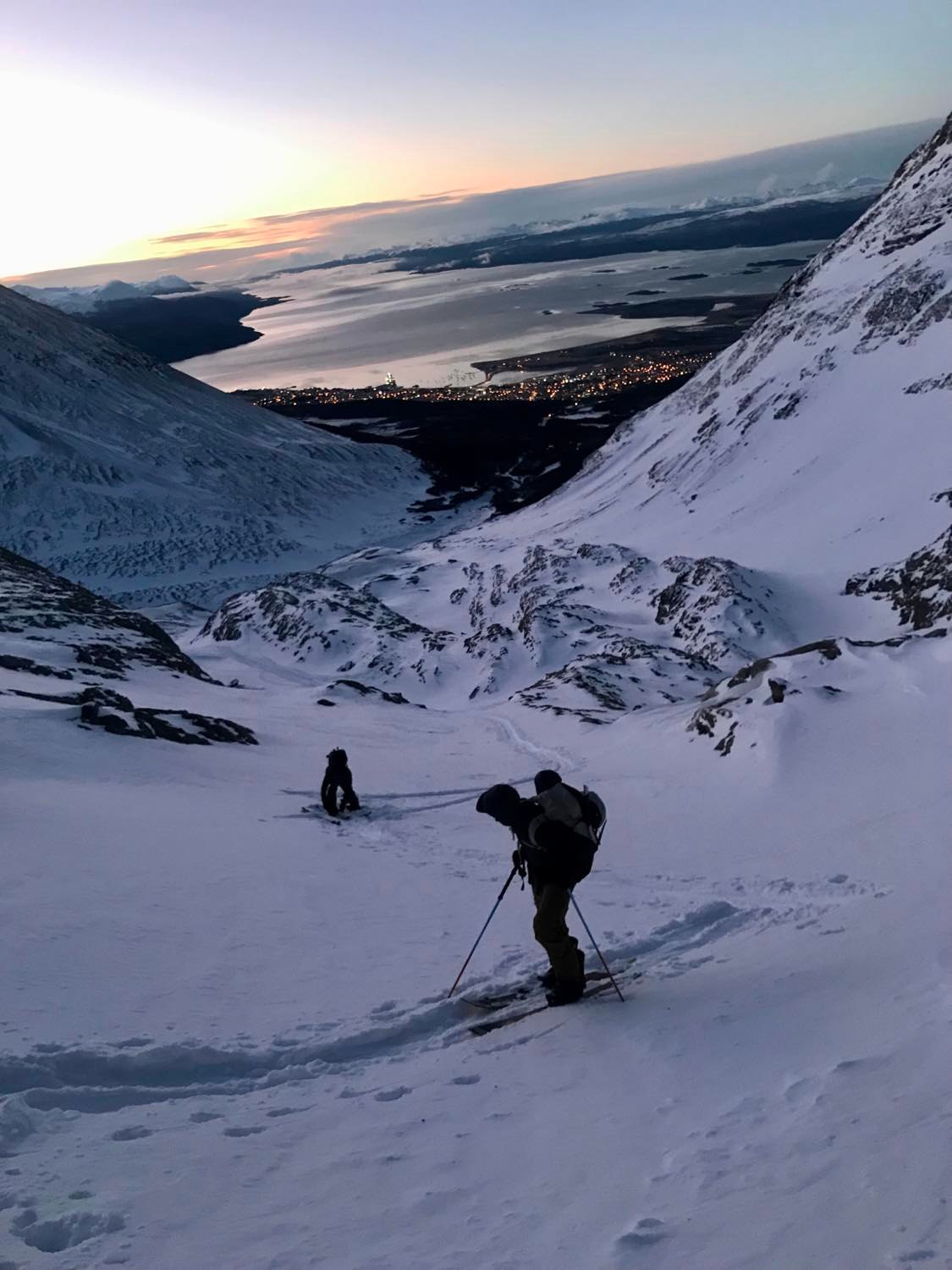 It looked like the backcountry ski season was going to have a late start this year and then a couple of mid June storms got the season going. One early season trip was to Martial and Tonelli glaciers. We started at the parking lot a couple hours before sunrise and began the skin up to the Martial Glacier summit. If you have ever been to Ushuaia, you will know Martial Glacier as it's the one right above the city, literally a 15 minute drive from the seashore of town and the views are incredible especially when heading out before sunrise when one sees the glow of the city.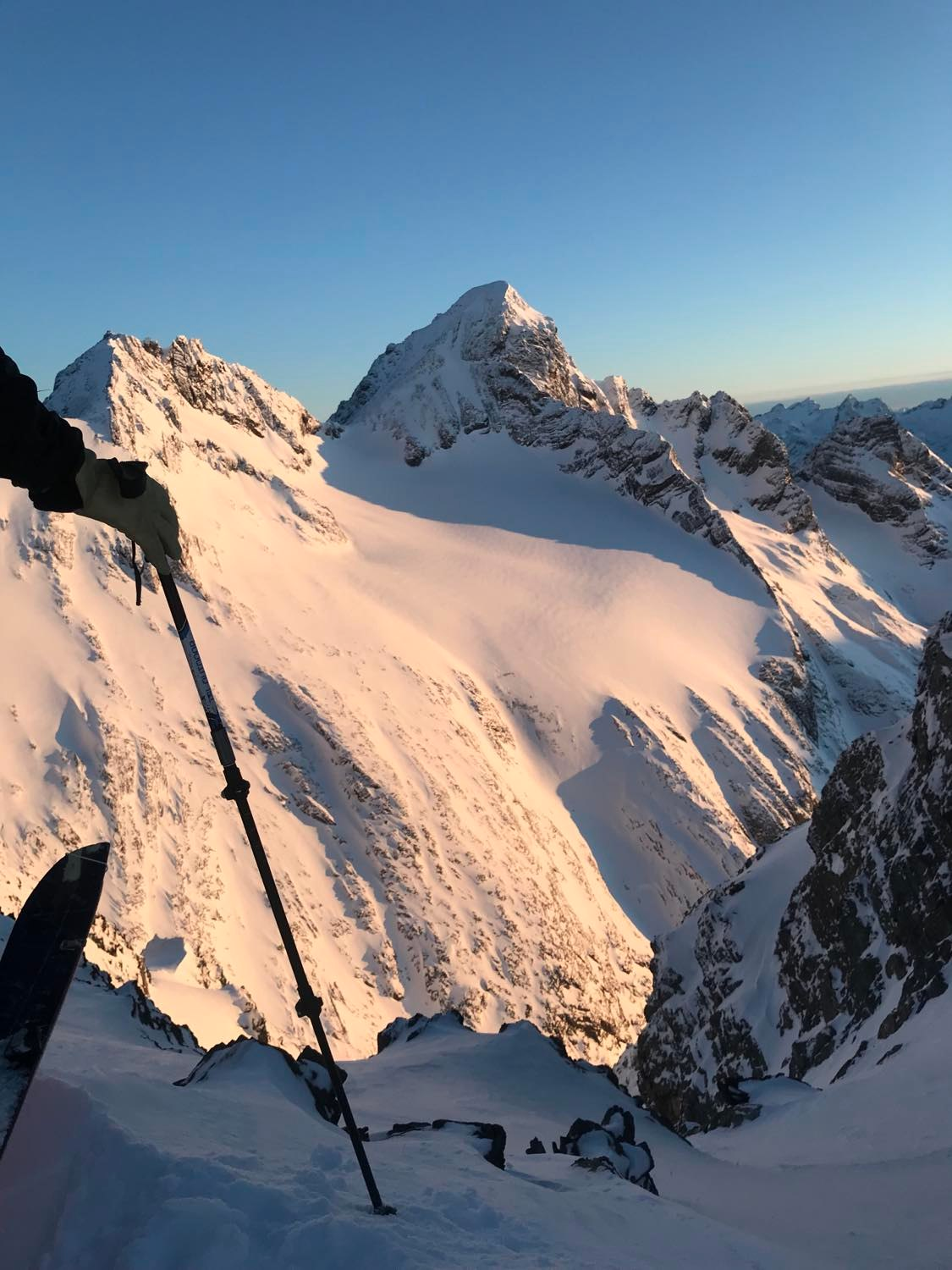 Once at the summit of the Martial Glacier, the sun was well above the horizon and we had a quick snack and my local friend Alfonso flew the drone to see which couloirs were the best to ride down into the valley behind us. We ended up picking a relatively wide one that at it's steepest was 47 degrees. The snowpack was stable and the day calm, sunny and -8 at the coldest. We had some fantastic turns going down into the opposite valley, about 500m of elevation loss. Here in the valley we picked our route to summit the Tonelli Glacier and in two areas we had to boot pack due to the steepness of the terrain. Once at it's summit, all I kept saying was wow, as for 360 degrees are absolutely gorgeous snowcapped mountains and the Beagle Channel off in the distance. The snow on the decent was incredible, and we had our choice of open faces and tight chutes back to the valley below.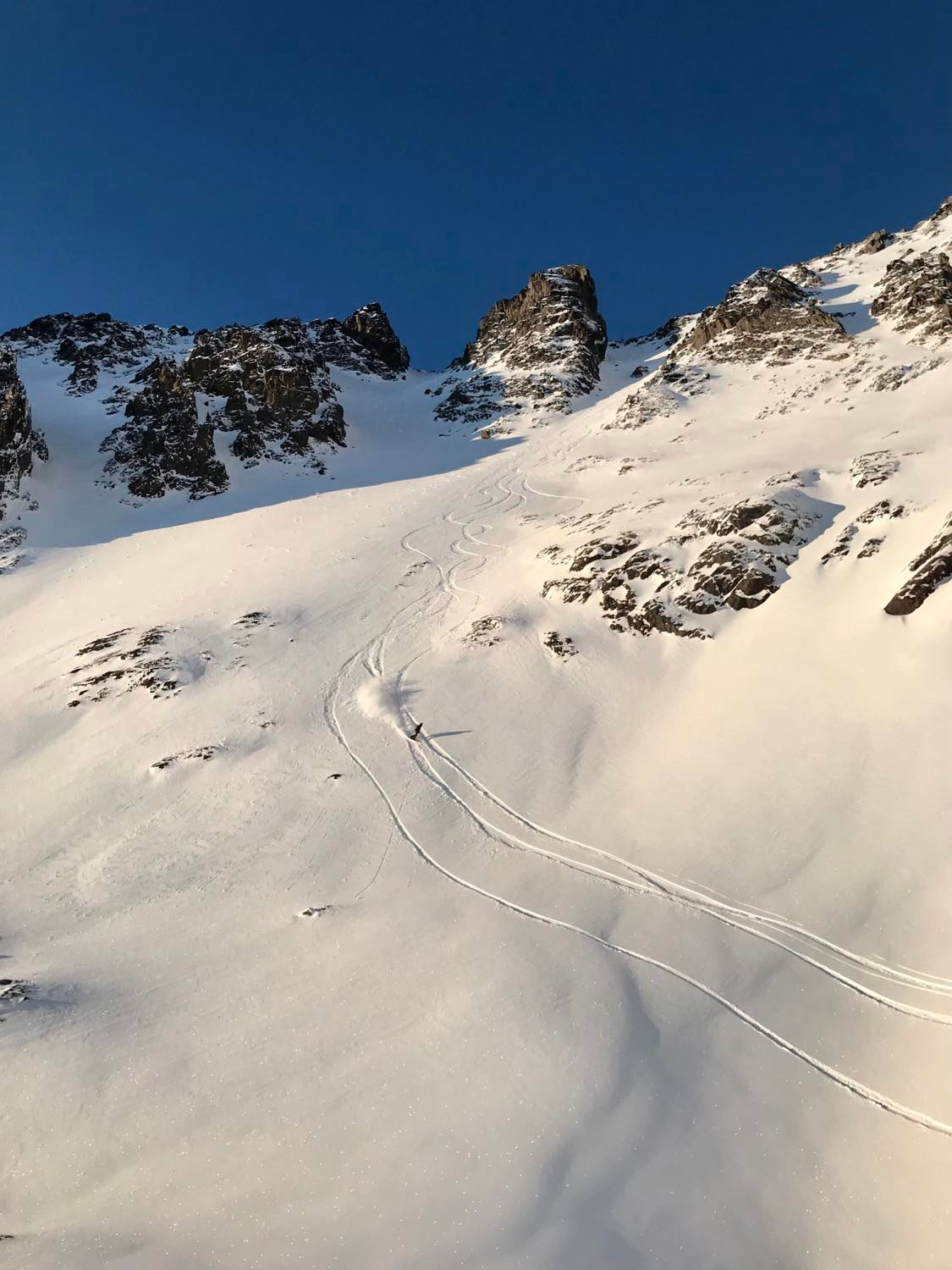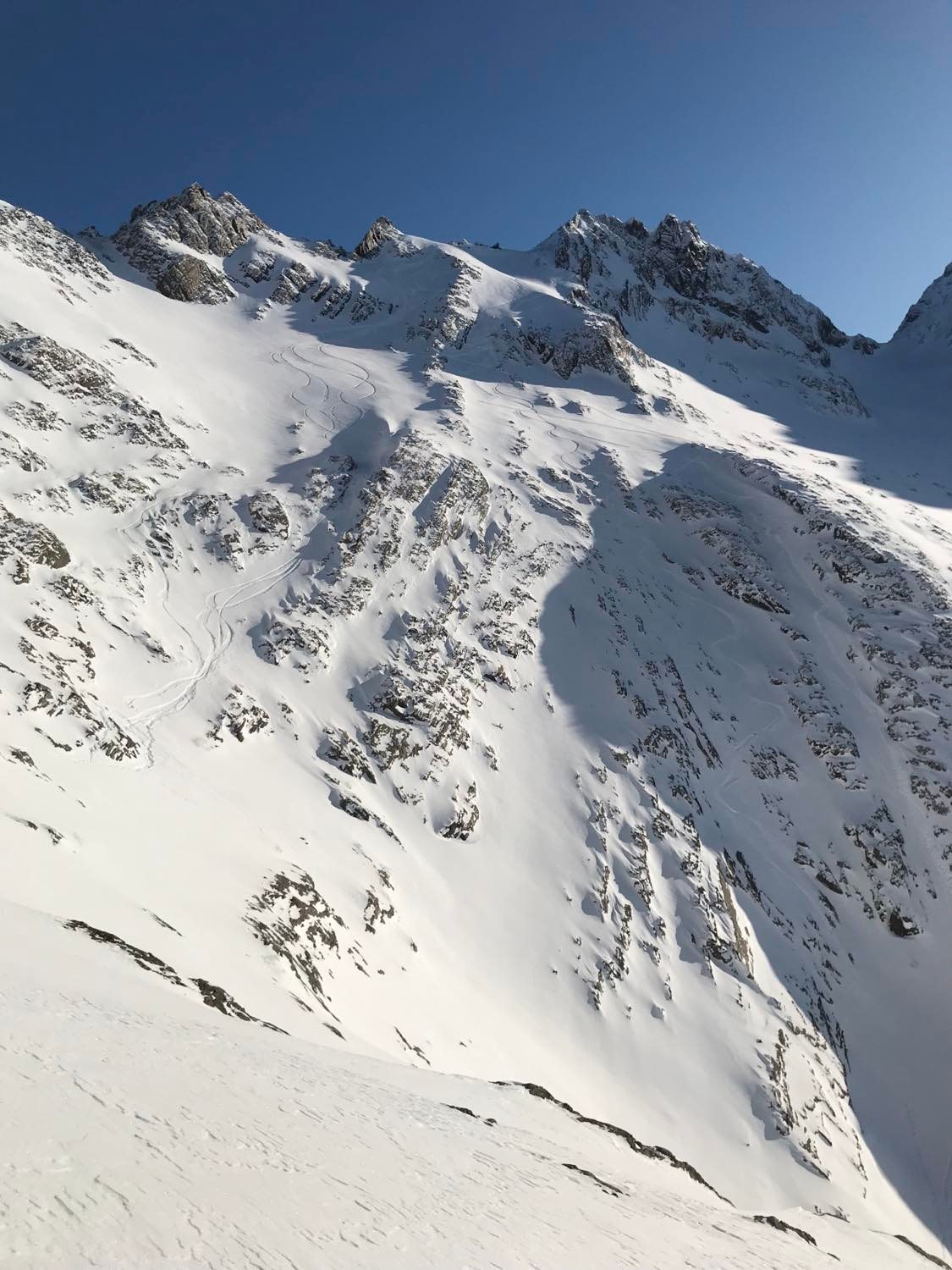 There in the valley bottom we had our lunch and began the long boot pack back up to the Martial Glacier summit where again we could enjoy the views of the city and our final decent to the parking lot. It was an incredible 3 summit day with friends that were born here and it was a first summit for the Tonelli Glacier for all of us. A fantastic start to the 2022 season down here.