Westcomb Orb Sweater - REVIEW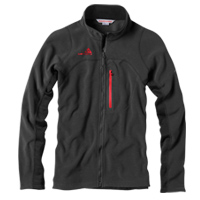 Fleece has evolved since its popularity in the late eighties, and rightfully so. Today, Westcomb has taken the ho-hum fleece jacket and made it upscale with their new Mens Orb Sweater. This is a lightweight full zip fleece jacket that utilizes zonal construction. Zonal what? Zonal Construction, the principle of using multiple fabrics in various locations to leverage their benefits for improved performance and fit. Polartec Thermal Pro makes up the majority of the Orb Sweater with the underarms using Polartec PowerStretch Pro fabric which allows for more stretch and range of motion for your arms.
Pleanty more to read about in our Gear Review Section here.