Westcomb Boreal - Review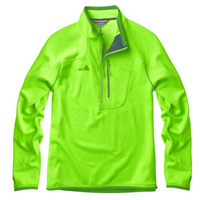 For fall 2013 Westcomb has created a new midweight fleece layer that you would be hard pressed to identify as fleece in the traditional sense (and that's a good thing). The Westcomb Boreal is the moniker of this new creation and it's literal translation refers to ecosystems with a subarctic climate in the Northern hemisphere, approximately between latitude 45° to 65° North. Appropriate name for an insulating layer wouldn't you say?
The best thing about the Westcomb Boreal Fleece is that it scored a perfect 10/10, you don't see that everyday. Check out the full review in our gear review section here.