Voile V8 ski - review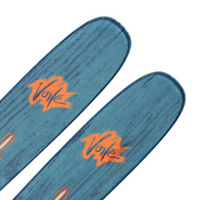 This is one ski that has totally impressed us here at Backcountry Skiing Canada. As the name suggests, the Voile V8 skis like to fire on all cylinders and we're not talking a lifeless import 4-banger here - these skis are the muscle car of the fat ski world. They are similar to Voile's popular Charger skis, but have their own personality on the snow. We reviewed the Voile Chargers last year and it may be worth a read to get better acquainted with that ski before proceeding. You could say that the Voile V8 skis are a 'turbo charged' version of the Charger skis.
Have a watch of the following video then click through to the complete review of the Voile V8 Skis to get all the details.
The top sheet designa and dimensions are spot on.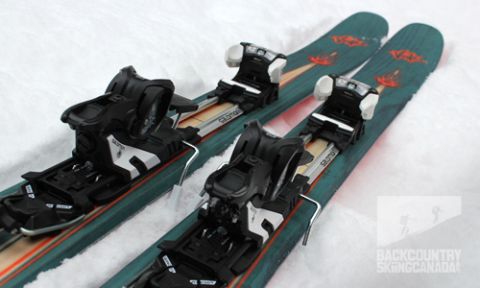 Even the bases are fast looking.