Viewranger Mobile Map App – REVIEW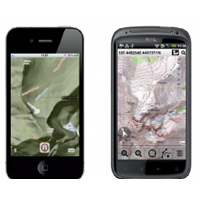 Viewranger is an easy to use application that turns your smart phone into a fully functioning GPS, at least when you're in cell range. With that obvious limitation, the true beauty of View Ranger isn't the application itself – which could be improved for front/backcountry skiing (more on this later) – but rather the remarkable licensed database of topographic maps available for purchase.
Viewranger not only uses open source web maps available on many similar mapping applications, but also detailed government-issue topographic maps that are available for purchase. Why is this a benefit?
Read the full review over here.
If you would like your own FREE copy of the View Ranger Mobile Map App complete with Canadian Topographic Maps simply respond below and let us know why. We will be picking 10 lucky winners this week,… so get on it!
Check back in a few days to see if you are a winner as we be posting the winners here.