The Soleus GPS 3.0 Watch - Review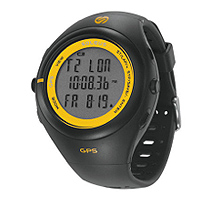 For runners searching for a training companion, the SoleusGPS 3.0 may indeed be the answer. User specifications can be entered into the watch, including gender, age, weight, and height to provide tailored information output. I was rather fascinated by how many statistics could be derived from one run, from total distance to time per 'lap'. By selecting the pre-set lap distance that best reflects one's running program, it is easy to single out specific areas for improvement. For example, a short distance runner can set the lap distance to 1km and the watch will record how long it took for the user to run each kilometer. The data will show at what point the athlete begins to tire and slow down, or when a second wind kicks in.
Plenty more to read about over in the full review here.