Stoic Bombshell Bib Pants - REVIEW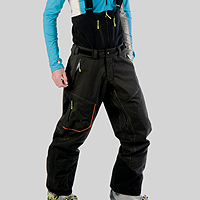 Stoic is the house brand of the giant online gear retailer backcountry.com. They bill their Stoic Bombshell Bib Pants as "Technical, breathable, and bulletproof; the last winter pant that you'll ever need." Bold claim from Stoic but they lived up to that claim.
These pants are not a traditional one piece bib pant, they consist of hard shell legs with a removable soft shell bib to allow for a wider range of applications.
Read the full review over here on our Gear Reveiw Pages.