Scarpa Recalls F1 Evo Ski Boots
Some tough news for Scarpa. See below for the official word. In very, very rare cases, the F1 Evo is apparently transitioning from downhill to walk mode when the ski back-flexes in a particular way. Not a good thing on the down which could potentially have major consequences. This may be more of an issue with some tech bindings than others and, after skiing the F1 Evos for half a season, we've had no issues whatsoever.
Scarpa is taking the high road. With the advances in alpine touring happening at what feels like a quickening pace, this kind of recall or pulling the plug on release dates is not uncommon. A recall like this means Scarpa is taking a massive hit, stepping up and taking responsibility. Bravo. It's the right thing to do. Word is, there may be anther F1 Evo-like boot available next season. We'd like that.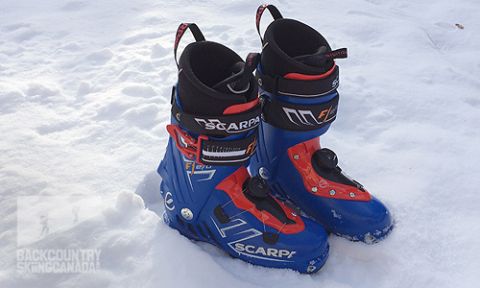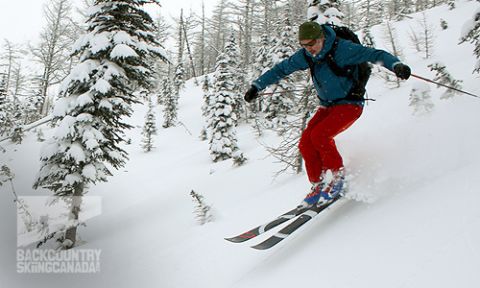 Read our full review of the Scarpa F1 Evo AT Boots and find out why we awarded them our Gear Of The Year Award.
SCARPA Voluntary and Precautionary Recall of F1 Evo ski boots with Tronic System
Feb. 2, 2015 – SCARPA has elected to voluntarily recall all F1 EVO ski boots.
SCARPA is asking all retailers and consumers who have purchased Fall 2014 F1 Evo ski boots with the Tronic System to cease using them immediately and return them to SCARPA as soon as possible for a refund.
It appears that given a rare combination of conditions and circumstances, the boot may unexpectedly switch from ski mode to walk mode, which increases the skier's likelihood of falling.
For North American consumers, please cease using the boots immediately and return them as soon as possible to the point of original purchase for a refund. For North American dealers, please cease any further sales of the boots and contact SCARPA at (866) 998-2895 to set up a return and refund.
Thank you in advance, and SCARPA apologizes for any inconvenience this has caused our customers or retailers.