RMU Apostle Ski - Review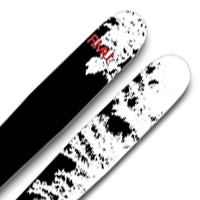 The five point ski is now a staple of the ski market and represents the latest major iteration on rocker design. Whether you're on one of the many renditions of the Rossignol S7, the DPS Wailer 112 or any other number of brands, you can't really distinguish them on shape alone anymore. They all ski great in powder, turn easily in the trees but tend to chatter on icy groomers at high speed.

So why has the Rocky Mountain Underground (RMU) Apostle won so many people over? It's because they take the five point design one step further, or one step back depending on how you look at it.
Read the full review of the Rocky Mountain Underground Apostle Ski here.