Mountain Hardwear Clothing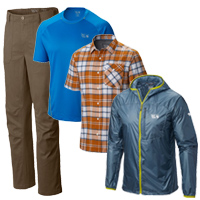 Mountain Hardwear is a brand that has long been associated with high-end, technical apparel designed for mountain adventures such as hiking, camping, climbing, mountaineering and, of course, skiing. You may however not want to look like a mountain guide 24/7. Perhaps you're looking for some functional apparel that can do double duty on the trail and in town, say walking your dog or sipping a latté at the local coffee shop. This is where the - Loafer 2 Pants, Wicked Cool Tee, Drummond Shirt and Ghost Lite Jacket come in, specifically the Loafer 2 Pants and Drummond Shirt. These two items are made for looking good in town while still being capable to travel 'wherever' in an instant and provide comfort with some light activity thrown in for good measure. The Mountain Hardwear Wicked Cool Tee and Ghost Lite Jacket are slightly more technical and ideal for summer activities in variable weather conditions like hot sunny days, wind and more of the unknown. Running, biking and hiking are the adventures of choice for these two pieces, combine them with the Loafer 2 Pants and Drummond Shirt and you've got a base to outer layer system that can take you from trail to patio all in one day.
Read the full review of the Mountain Hardwear Wicked Cool Tee, Ghost Lite Jacket, Loafer 2 Pants and Drummond Shirt here.
The Mountain Hardwear Wicked Cool T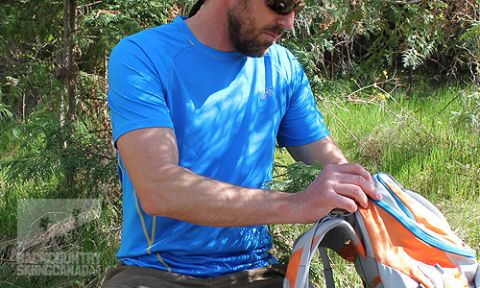 Mountain Hardwear Drummond Shirt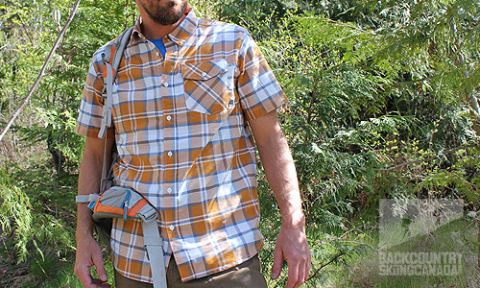 Mountain Hardwear Ghost Lite Jacket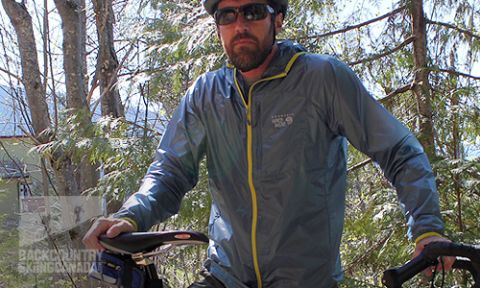 Mountain Hardwear Loafer 2 Pant