K2 Pinnacle 130 AT Boot - Review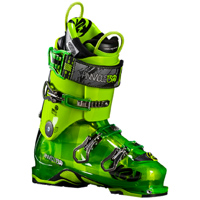 The idea behind the K2 Pinnacle 130, was to create a high performance, hard-charging all-mountain ski boot that has an integrated walk mode (or hike mode as others say) so that it would appeal to the freeride touring market. With a weight of 4.75kg per pair and a flex rating of 130, the Pinnacle 130 can hold it's own with the best of the alpine boots. The carbon fibre 'PowerFuse SpYne' and 'Synchro Interlock' achieve a super-stiff 130 flex rating and provide lateral support which allows the Pinnacle 130 to charge hard like a big mountain ski boot. With dual cuff alignment (on either side) and the K2 PowerBuckle, a customized fit is fairly easy to achieve.
Read the full story on the K2 Pinnacle 130 AT boots in our gear review section here.
The liners are quite revolutionary.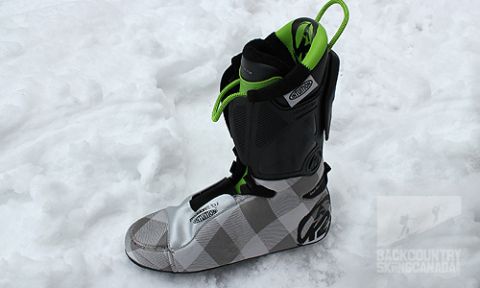 The Powerbuckle is a combo buckle and power strap.