Exped DownMat Lite 5 -REVIEW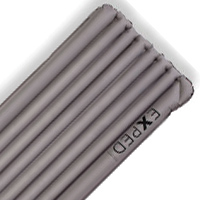 Age matters! Last fall I went on a 3 week climbing trip. The weather was chilly and frosty in the mornings and after 2 weeks of hard climbing, and sleeping on the ground on my lightweight MEC sleeping pad, I would wake up every morning sore and stiff. This never used to happen when I was younger! This was also mentioned in Brad's review of the Exped DownMat UL 7. Just after this Robin reviewed the Exped DownMat XP 9 LW, so I decided to try the Exped DownMat Lite 5 LW, a thinner 3 season version mat in the Exped line up. I was going for slightly luxurious but not completely deluxe mat!
Read the full review of the Exped DownMat Lite 5 here.