Exped 40L Mountain Lite Backpack - Review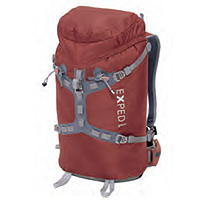 Exped's tagline is "Maximum outdoor experience with minimal means" and their Mountain Lite backpack series definitely lives up to the mantra. These packs eschew any of the bells and whistles in favour of the bare essentials wrapped into a comfortable hiking pack. Before I continue, however, I should be clear that while the Mountain Lite 40 backpack I reviewed is very good, it's not ideal for a backcountry ski experience. I used this pack on both a day trip and an overnight hike into the Valhalla mountain range but I've not taken it skiing. 
Plenty more to read in the complete review over here in our new off-season hiking review section.