Yeti Hopper Flip 18 Review
Last Spring we reviewed the Hopper Two 30 Cooler from Yeti and were impressed, so this time around we decided to take a closer look at another of Yeti's soft coolers, this time it's the Hopper Flip 18. While these two coolers share the same construction and materials, their design is radically different with the Hopper Flip 18 being a more traditional top-loading cooler. There are four sizes of Hopper Flip coolers available, the 8, 12, 18 and 24 versions. In typical Yeti style the Hopper Flips are rugged as hell and of course, keeps your food and bevi's colder longer.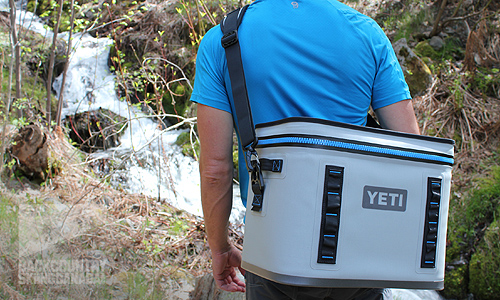 Read the
full review of the Yeti Hopper Flip 18 here
.