Sneak Peek: Next Season's New Weston Japow Split Board - VIDEO
On the heels of their successful Japow solid snowboard, Weston will be releasing a split board version for fall 2019. The traditional swallow tail shape and huge rockered nose is maintained in the split version as is the camber between the feet. In order to split the Japow the balance point had to be tweaked by adding metal around the swallow tail which reinforced it and also provided the right balance point to counter act the large powder nose.
Although this board is designed as a powder board, it still rips on groomer as well.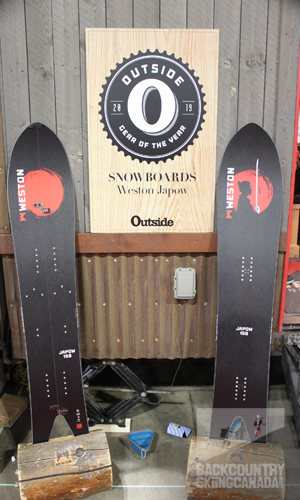 Solid or split, your pick.