Keep em' Out or Pack em' In - Ski Poles While Splitboarding
There has long been a dichotomy in the ski/snowboard industry. Preconceived notions such as 'ski boots will hurt my feet', and 'Ski poles are for skiers' have created distinction between the two disciplines.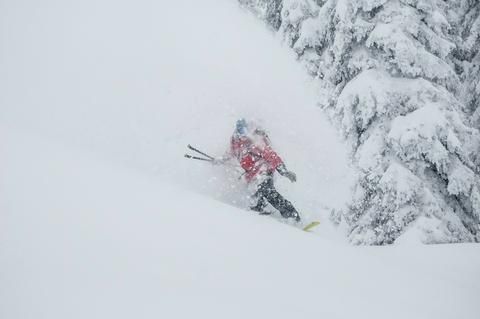 However, we've been witnessing a paradigm shift in the world of splitboarding . with the rise in the popularity of hardbooting, the old guard has been let down and functionality has once again taken the forefront.
Ski Poles - for a splitboarder are obviously needed on the skintrack up, but they also have many benefits on the way down as well.
Phantom Snow Industries team rider
Eric Layton explains the advantages here
.
Read some reviews and shop for adjustable ski and snowboard poles here
.