The best new ski crampons on the market. Skeats.
Spring Skiing is here which means peak bagging and ski-traverses, it also means refrozen shit snow. For those of us still getting out there, this is the time of year when crampons are mandatory. The problem with most ski crampons is that you typically need a different pair for each ski/binding set up you have and for most people this likely means you'll need a few unique sets.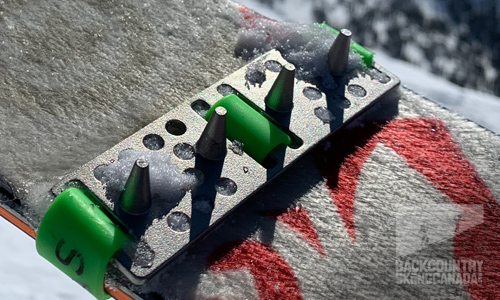 This is where the Skeats Skin Cleats Ski Crampons come in, they use a super simple design and are extremely easy to use. They fit any ski and you don't even need to step out of your skis to put them on.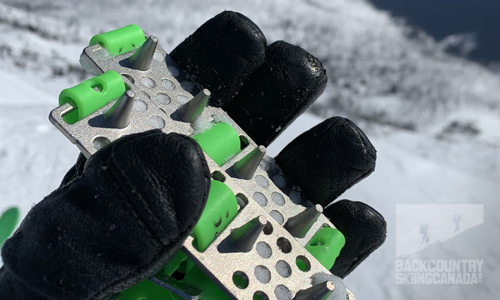 Having recently ski toured up Ymir Peak just outside the Whitewater Ski Resort boundary I can tell you that ski crampons are mandatory. The steep refrozen south face is very dangerous and without crampons, one wrong step will send you careening down a few hundred metres at least. This would be a quick (and unpleasant) end to a day out in the mountains.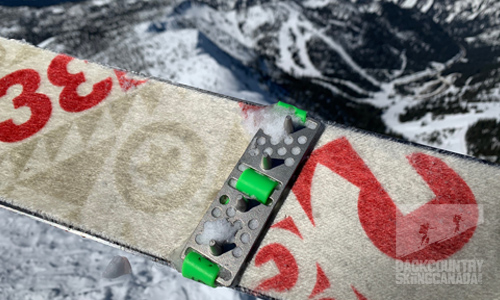 If you are going to get out ski touring this spring be sure to pick up a pair of crampons and if you are looking for what we think are the most versatile and easiest to use crampon then check out Skeats Skin Cleats Ski Crampons—you'll be glad you did.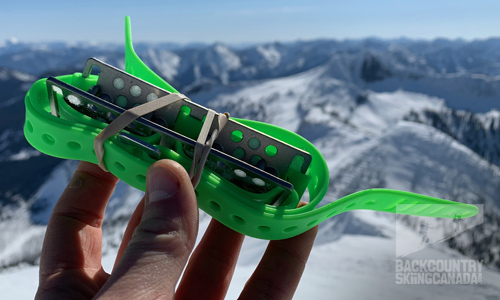 We first got our hands on the Skeats Skin Cleats Ski Crampons at the beginning of the season and posted about them here, so be sure to read that post to learn a bunch more about this innovative new product.