Recover Sustainable Apparel Co. - VIDEO
Since 2010, Recover Sustainable Apparel Co., a North Carolina based sustainable apparel company which makes first quality clothing and accessories has diverted a total of 7.8 million plastic bottles from the landfill, saved 29.2 million kilowatts of energy, 11.8 million pounds of carbon emissions, and 2 billion gallons of water. They were able to do this by using recycled plastic bottles and upcycled cotton for materials in their apparel products which minimize the use of dyes and significantly reduces the use of chemicals, water, and energy in their manufacturing processes. This is what Recover calls their "360° Process" which considers the environmental impact of what they create and how they create it from the design to manufacturing and right through to fulfilment.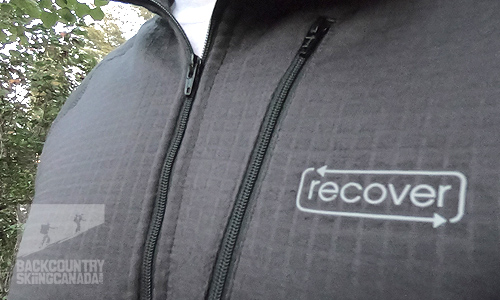 Backcountry Skiing Canada was lucky enough to meet Bill Johnston, the co-founder and president of Recover Sustainable Apparel Co. in North Carolina at The Outdoor Gear Builders Press Camp event in fall of 2019 and here's what he had to say:
Each 100% recycled T-shirt they make uses 8 post-consumer plastic bottles which are collected, cleaned, shredded and extruded into yarn along with salvaged cotton from discarded industry scraps.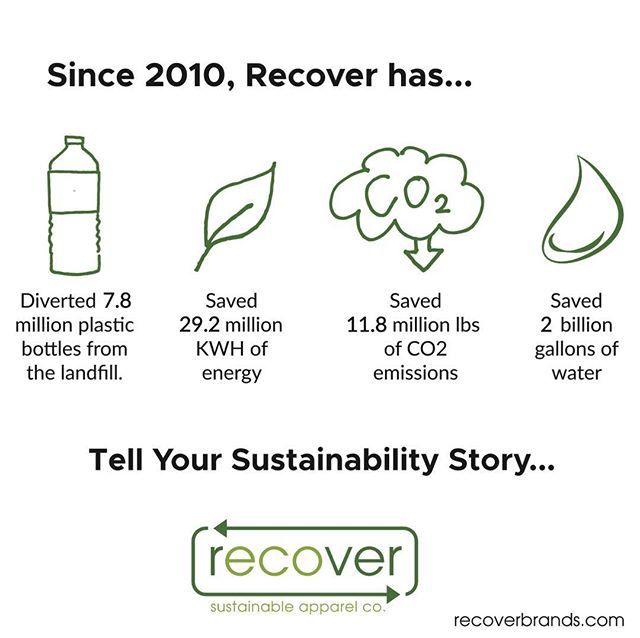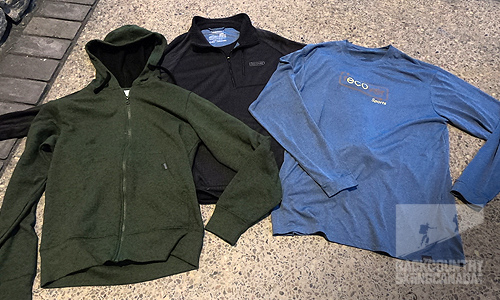 Last year alone in the US an estimated 50 billion disposable plastic water bottles were used with only 23% of these being recycled. This means that 38 billion plastic water bottles ended up in landfills and polluting local waterways. Plastic is a real problem in the world today and it is good to see companies like Recover Sustainable Apparel Co. doing something about it.