Tips from the Pros on Buying Used Gear
Buying used gear is an excellent way to cut down on your carbon footprint and also save you some money.
Outside
consulted consignment-shop employees to glean their tips and tricks for navigating the used-gear industry.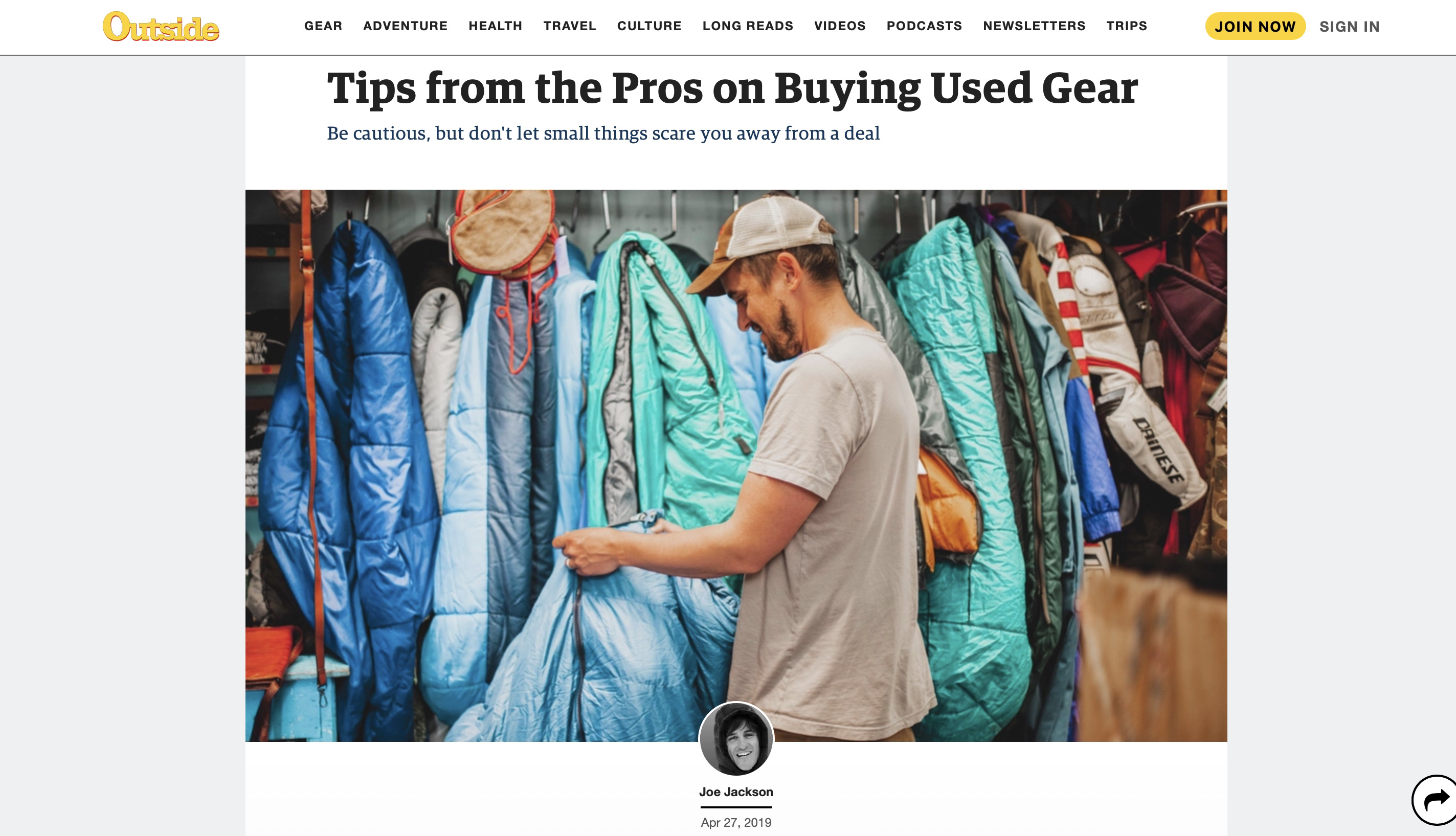 Don't overlook footwear
Smell everything
Don't be afraid of small tears or dirty
Be careful when buying products with down
Bring batteries and canisters for testing products
Check for discolouration on tent poles
Avoid certain things (e.g. helmets, climbing harnesses)
Buy in person
Check out the
full article
and learn more about how you can make a difference this Earth Day.