Ortovox is not your typical outdoor brand
Ortovox is a brand which is not afraid to take chances. They have pioneered the use of wool insulation in their ever-growing line of apparel which is always a fun combination of complimentary colours and asymmetrical designs. Boring, status quo is not in their vernacular. They aim to push the boundaries of what is the norm and what is possible, hence how the Diract Voice Avalanche Transceiver came to be or their new Avabag LiTRIC Avalanche Airbag. This is a company whose products stand out from the 'me too' way of thinking which results in cookie-cutter products. We will be preparing a few reviews for you this winter of their new Ortovox Ravine Shell Jacket + Pants and their new and exciting Ortovox Avabag LiTRIC Tour Pack so stay tuned for those—in the meantime, I want to get you more acquainted with the company.
In 1980, enthusiastic ski tourer Gerald Kampel from Germany revolutionized avalanche search and rescue with the "F2", the first ever double-frequency avalanche transceiver. His invention also marked the birth of the ORTOVOX brand – the brand name is a portmanteau of "ortung" (the German word for detection) and "vox", meaning voice. Since then, ORTOVOX's pioneering spirit and passion for the mountains has never wavered – in the years that followed, ORTOVOX played a key role in the development of emergency equipment for mountain sports. The training tools offered as part of the ORTOVOX SAFETY ACADEMY, with its practical courses and digital training tools, contribute to saving lives by making mountain sports that much safer.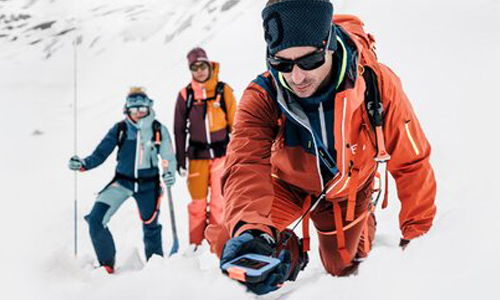 "Since the company was founded in 1980 in the south of Munich, our inner voice has supported us and defined our values. ORTOVOX has always stood for a sophisticated protection and comfort system for the mountains, characterized by the responsible treatment of people and nature. As a pioneer in the avalanche safety field, ORTOVOX has played a key role in the development of emergency equipment for mountain sports. Innovative products, but also targeted training measures, are valuable contributions to making mountain sports a little bit safer and to saving lives every day."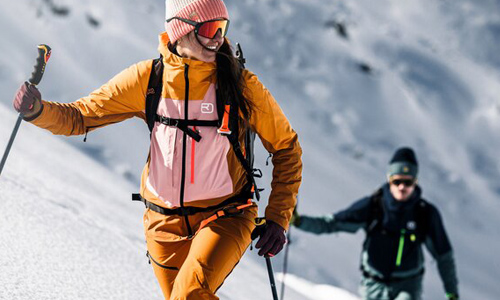 Since 1988, mountain sports apparel made with wool has enhanced the ORTOVOX product range. The wool experts have developed a comfort system from the first to the third layer that offers the highest functionality, protection and comfort in the mountains through an intelligent combination of natural materials with other innovative fibers.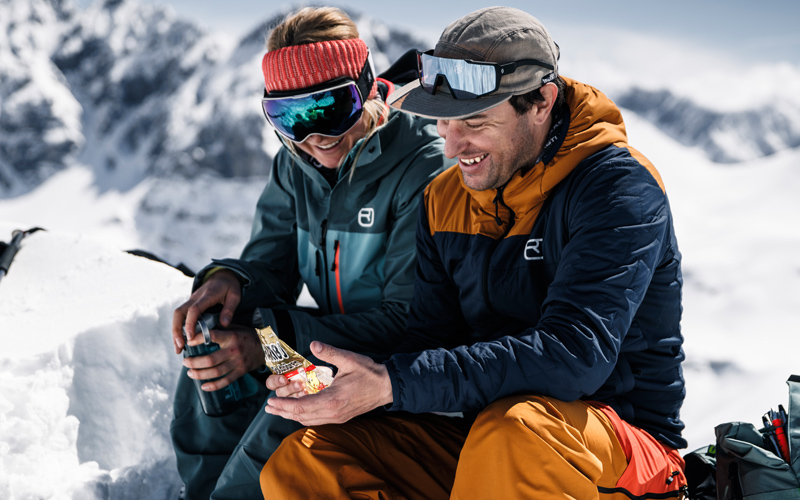 Protection is ORTOVOX's highest priority. As the company's number one brand value, it is the central focus of all activities. Here, protection refers not only to products that protect against the elements in dangerous situations on the mountain, but also includes the protection of humans and nature against harmful environmental influences.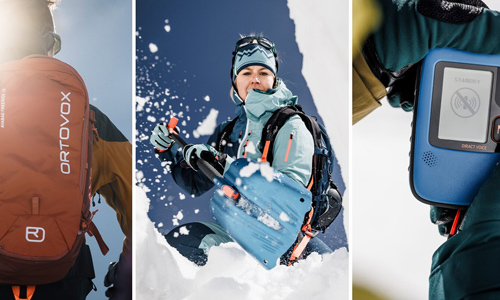 ORTOVOX sees itself as both a winter and summer brand. The passion for untouched snow on ski tours or freerides propels the brand in just the same way as shared experiences when alpine climbing, mountaineering or on alpine tours. Friendship characterizes every interaction at the company – within the team, with customers and with partners and suppliers – in the mountains and in everyday life.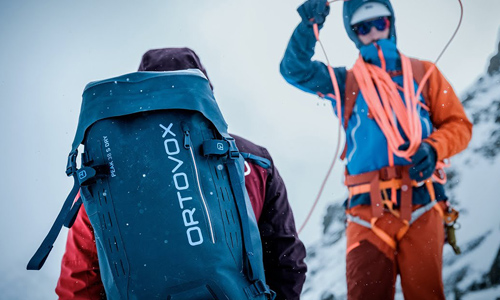 We are driven by the thought that every product should work at the decisive moment, so alpinists can completely focus on their mountain experience. The functional design of our products contributes to your safety on the mountain. We are also committed to taking new and innovative paths when designing sustainable products and processes.
"Protecting what we love" is the motto of our protACT2024 sustainability strategy. It defines the six areas of the ORTOVOX sustainability objectives, including complete climate neutrality by 2024. In addition to the protection of sheep and the environment, ORTOVOX is also committed to the protection of people: ORTOVOX does more than pay lip service to dealing fairly with employees, customers and business partners. ORTOVOX has been a member of Fair Wear Foundation (FWF) and the Partnership for Sustainable Textiles initiative since 2015. In 2018, the FWF awarded ORTOVX Leader status, recognizing the company's commitment to fair working conditions. ORTOVOX has retained this status, which is reviewed annually, ever since.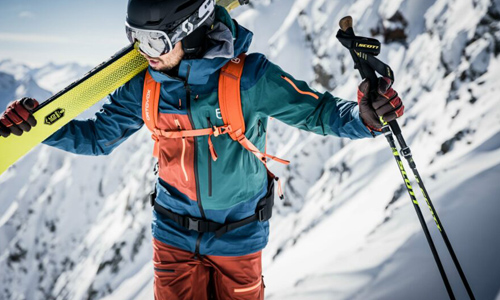 60% of all textile products are made in Europe and will continue to be. An important aspect of ORTOVOX's sustainability strategy is a commitment to environmental protection and climate neutrality. Protecting the mountains means actively implementing measures for achieving complete climate neutrality. To ensure individual products also protect mountain athletes and the environment, ORTOVOX relies on "chemical management" of the substances in the manufacture of products. By 2024, all products should be free of harmful substances – in particular perfluorinated and polyfluorinated chemicals (PFCs). Last, to ensure that these high-quality products can be used in the mountains for years to come, ORTOVOX places special focus upon the reliably robust design and reparability of its products. In the event of a defect, an uncomplicated repair service offers speedy support.