Sneak Peek: Next Season's New Line Vision Skis - VIDEO
Keep a look out in Fall 2019 for two new light-weight freeride skis from Line, the Vision 108 and Vision 98. Both skis use a 5 cut progressive design which means the skis have 5 different turn radius's over the length of the ski. A tight radius is used in the fore body with a longer radius in the tail which allows the ski to easily engage in turns and still be able to power slide before the next turn.
Both the Vision 108 and 98 skis use what Line calls their "THC Technology" which stands for (not what you may think but instead) Triple Hybrid Construction. This is in reference to the ski's proprietary stack laminate made up of Carbon, Aramid and Fibreglass fibres which all resonate at a different frequency making the Vision skis super damp.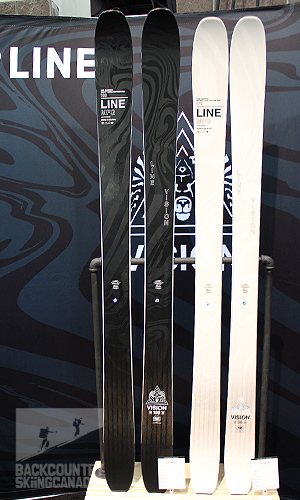 We can't wait to take these skis for a test rip in the backcountry next winter so stay tuned for more on these new skis from Line.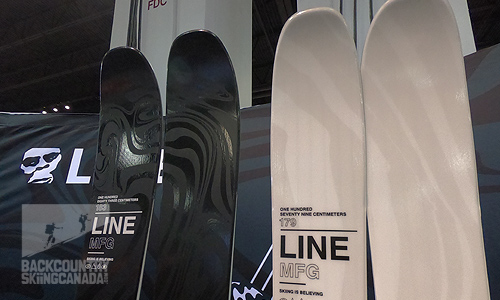 Vision 108 Skis
Lengths: 175, 183, 189
Shape: 142/108/128
Weight: 1605g
Sidecut: 19.5
Profile: 10/2/8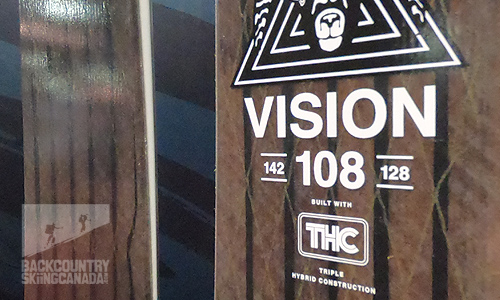 Vision 98 Skis
Lengths: 172, 179, 186
Shape: 131/98/119
Weight: 1515g
Sidecut: 18.0
Profile: 9/3/7