Holiday Gift Guide: Best Gifts $50-$100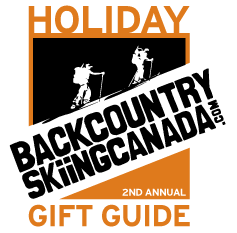 Back with a vengeance, this is the Second Annual Backcountry Skiing Canada Holiday Gift Guide (or SABSCHGG, for short). We know you need all the help you can get when choosing presents for loved (and liked) ones. It is with this in mind that we share these various gifting ideas with you. Note that they are all gear-related—no toasters here, folks. 
We've broken the items up into four categories this year to make it easier for you to find things that might make sense for your budget and tastes. We'll be rolling 'em out over the next week and they include: less than $50, gift $50 - $100, gifts $100 - $200, and gifts $200 and up. First let us start with gifts under $50.
Best Gifts $50-$100
We are getting a little warmer here. Laying down this kind of cash opens up some options for you and the recipients. Think mother or father, your best girl or boyfriend, your favourite sibling and/or ski bud.
At this level, you can assume that the recipient has the gear-basics covered. This is one giant step up from stocking stuffer. We're talking sought-after, "keeper" presents with a very low chance for re-gifting. Some nice items for anyone on your list (maybe even including yourself). 
---
Kitsbow Delta Tee
Looking for the perfect base layer? The Kitsbow Delta Tee is ideal for wearing under your mid layers on your next adventure or just to the gym for a quick work out. Utilizing Polartec's groundbreaking Delta fabric the Delta Tee dissipates heat and vents humidity like a pro. Plus, it also looks great for a casual day out or on your next adventure.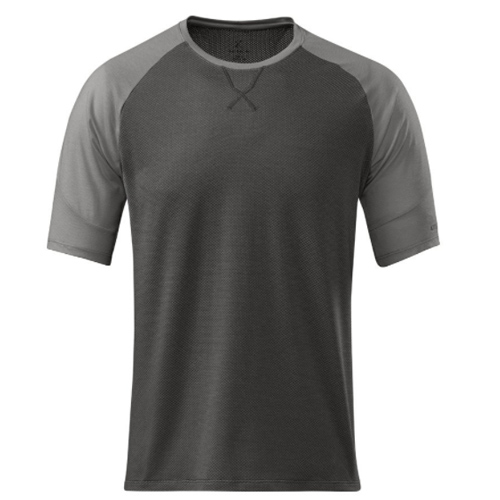 Price: $88.30CAN / $69.00US


---
Polygiene treated Dissent Socks
Compression socks fit with precision and provide support to your tired calfs and feet. The Dissent compression socks have a Polygiene treatment built in so you can use them over and over without generating nasty foot odour or bacteria build up. The ideal combo of support, warmth and an anti-microbial treatment. We're sure that Polygiene will impress you as much as it does us.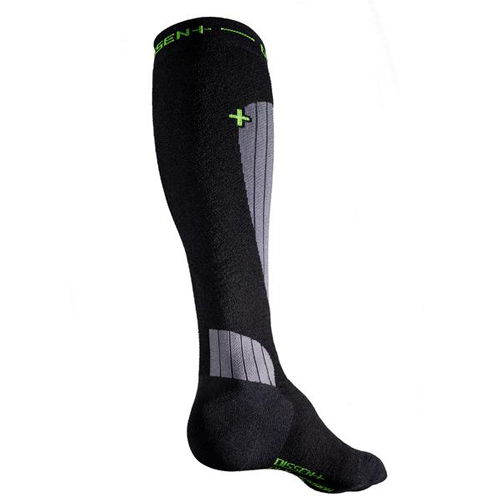 Price: $54.50CAN / $54.50US

---
Hydro Flask 64oz Growler
Hydro Flasks new 64oz Growler is perfect for transporting your favourite craft beer. Keep it fresh and cold while you complete a day of ski touring or rock climbing. The Fresh Carry System and Tempshield double wall insulation keep the contents carbonated, eliminates condensation and keeps liquids cold for up to 24hrs. The durable 18/8 Pro-Grad Stainless Steel construction is also BPA-Free and Phthalate-Free.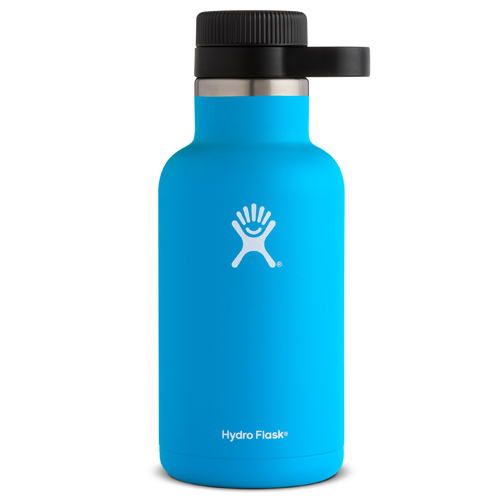 Price: $77.95CAN / $64.95US

​​​​​​​
---
MSR Beta Snow Science Saw
Know someone who needs to round out their kit? Sure, the triple crown may be probe transceiver, shovel—but having a nice saw can bring things to the next level when it comes to being avy smart. The Beta saw has a stainless steel blade and features laser-etched snow science detailing for snow nerds. It weighs a mere 178 g (7 oz) and is super flat so it'll fit into your giftee's pack, no prob.  As well as being a good tool for cutting snow columns, off-set wood-cutting teeth will come in handy ridding the uptrack of thwack and blow-downs. The Beta saw comes in a welded sheath.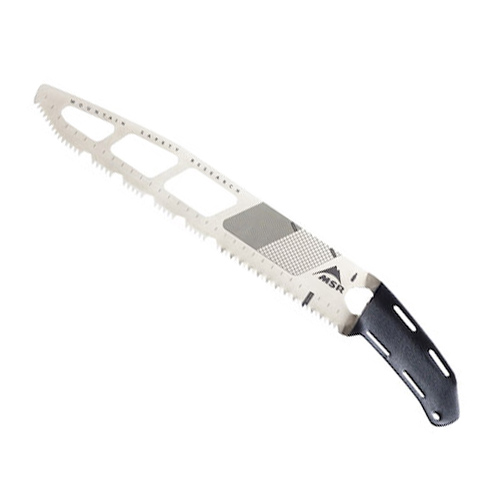 Price: $64.99CAN / $59.95US

---
Backcountry Access Scepter Alum Poles
The Backcountry Access Scepter Alum Poles are more than just a ski pole. The unique Scraper Grip makes these backcountry poles a dual purpose backcountry tool. They're able to scrape snow and ice off your ski's top sheet and skins "on the fly." The built-in utility hook on the front of the grip enables you to easily change modes on your AT boots and bindings and the poles upper shaft has a sprayed-on grip texture for a lightweight grip option. What more could you ask for from a ski pole?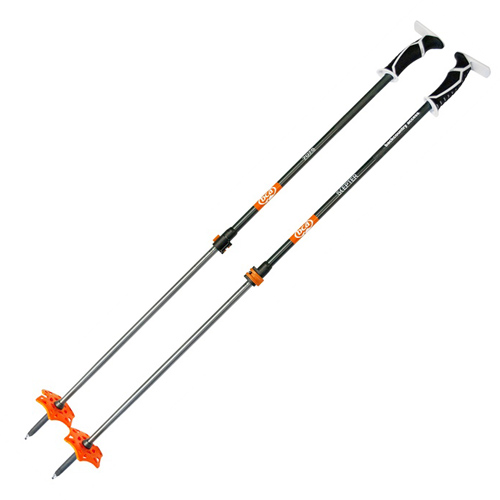 Price: $99.99CAN / $79.95US

​​​​​​​​​​​​​​
---
Swish Army Bike Tool
For those winter fat bikers on your holiday gift list consider the Swish Army Bike Tool. It easily stows in your bike pack and is at the ready to keep your bike in tip-top condition. Weighing just 98 grams it's a no-brainer to take along on all your adventure. The Swish Army Bike Tool has 12 functions including an L-wrench, 8 screwdriver bits and two tire levers.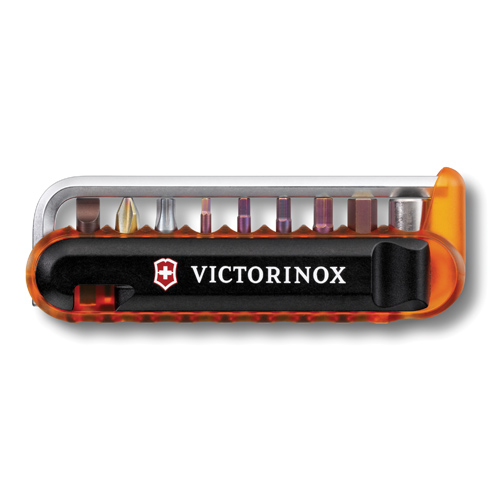 Price: $60.50CAN / $52.00US

​​​​​​​​​​​​​​
---
Super Feet Outside 2 Sandals
Not every gift you give this holiday season has to be for skiing, The Super Feet Outside 2 Sandals are perfect for that mid-winter beach holiday. The legendary Superfeet shape, comfort and support are built into these sandals. You get the classic Superfeet shape built into a casual flip-flop. They have slip-resistant and non-marking synthetic rubber soles, synthetic leather, nylon webbing toe post and a deep heel cup. These are not your ordinary flip-flops.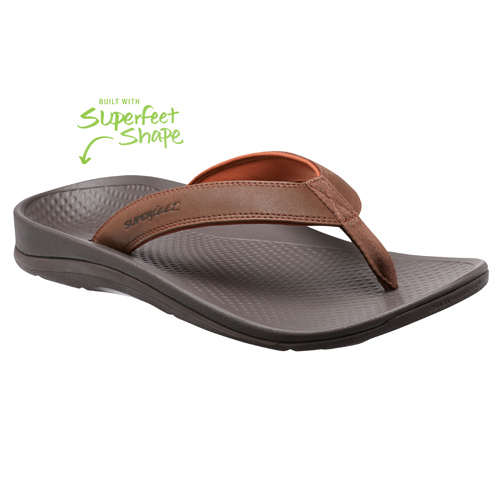 Price: $59.95CAN / $59.95US

​​​​​​​​​​​​​​
---
Mont-Bell Trail Action Parka
A mid layer is always the perfect gift and the Mont-Bell Trail Action Parka provides good looks, stretch and insulation.It's designed for the active lifestyle or skiing, mountaineering and climbing. The lining is made with a warm brushed fabric, which provides good insulation. The hood fits well, and zipping all the way up will cover everything other but your eyes, making it function like a balaclava.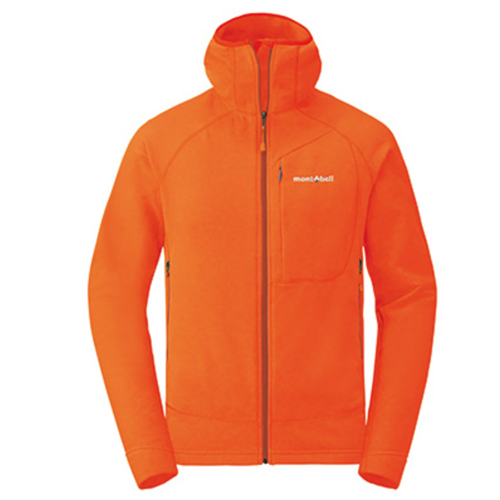 Price: $109CAN / $85 US
---
Katadyn BeFree 3L Water Filter 
This three litre Katadyn BeFree Water Filter has a .01 micron microfilter to protect users against harmful organisms like bacteria and cysts. It has a 1,000L life span and meets EPA and NSF protocol in micro filtration. With a flow rate of 2L/min the Katadyn BeFree 3L Water Filter nearly doubles that of its competitors. To clean the membrane simply shake and swish the water inside and the EZ-Clean Membrane is ready to filter more water for you. The Katadyn BeFree 3L is also collapsible so as you use the water inside its volume gets smaller and takes up less space in your pack.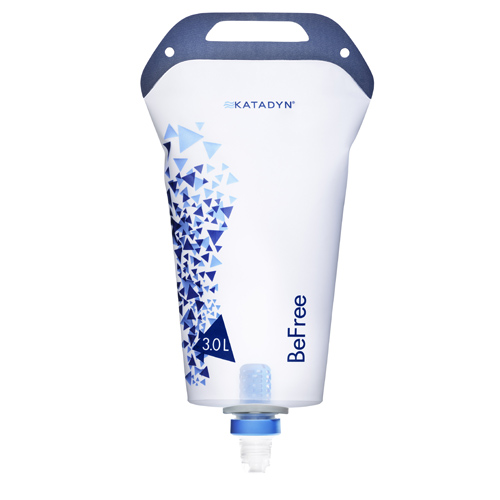 Price: $77.00CAN / 59.95US

​​​​​​​​​​​​​​
---
Hillsound Trail Crampon Ultra  
Hillsound's Trail Crampon Ultra is made of high-strength stainless steel for durability and weight reduction, so you can travel faster and lighter. With 18 spikes you get aggressive traction on any surface including ice. Double-sided chains ensure a snug fit with shoes and boots to prevent any shifting or loosening. The velcro strap that fastens over the top of the foot increasing stability and offers a secure fit. A larger heel plate provides stability on descents and for those who like to participate in winter trail-running. An ideal gift for the adventurer on your list.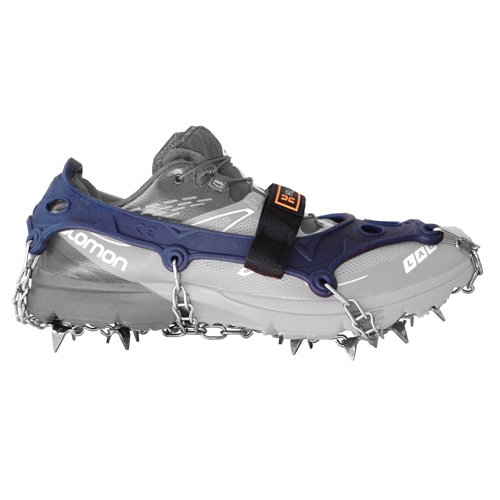 Price: $69.99 CAN $69.99 US

---
For gifts on a slightly leaner budget,
check out our recommendations for the best holiday gifts under $50 price range
and if you are looking for gifts a little more spendy, in the
$100-$200 range then click here
.