Holiday Gift Guide: Best gifts $50-$100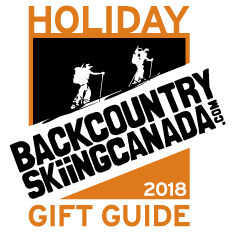 Top Gifts $50-$100
Picking up a little steam here with the next, slightly less frugal category. At this price range, the value changes. Put it this way, if you are going to spend as much as 100 bones on a piece of gear to give away, you know it'll make someone happy. This would have to be someone pretty special, in our books, but it's up to you. Take a look at what we've curated for you here. There are some excellent options!
---
Katadyn Gravity BeFree 3L Water Filtration System
Water filtration is key on any off-season adventure and the Katadyn Gravity BeFree 3L hanging system is the cat's meow. Its simple, sleek design is light weight and easy to use. It filters an impressive 2 litres per min by simply hanging it in a tree or on a hook with the integrated Bail Handle & Carry Loop. The filter itself is easy to clean, simply shake or swish the EZ-Clean Membrane to remove debris. When not in use the reservoir packs down small and fits nicely in its own storage case. The 0.1-micron microfilter is tested to protect against harmful organisms, removing protozoa (99.99%) and bacteria (99.9999%) to EPA standards and is of course BPA-free. So, who wouldn't want the BeFree 3L water filtration system under the tree this holiday season?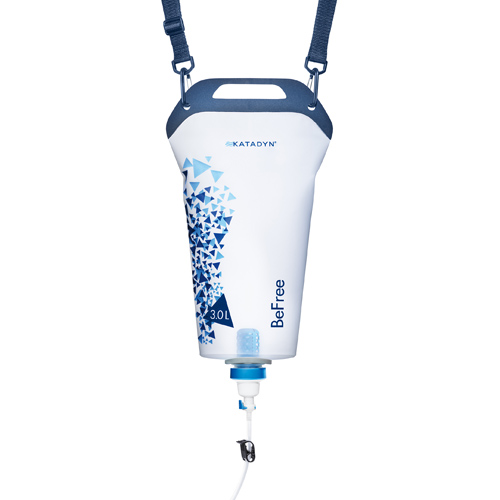 Price: $89.95CAN / $69.95US
Weight: 3.4oz
Dimensions: 15.2 x 9.1
Filtration speed: Up to 2 litres per minute
Filter size: 0.1-micron microfilter removes protozoa (99.99%) and bacteria (99.9999%)
Lifetime: 1,000 litres


---
HANAH ONE
HANAH ONE is an Ayurvedic superfood supplement made from 30 wild-harvested botanicals in a base of Keralan mountain honey, artisanal ghee and sesame oil for optimal absorption by your body. Some of its active ingredients are turmeric, ashwagandha, amalaki and shatavari. You get 12 'Go-Packs' which are small flexible tubes you can take like a squeeze shot and are convenient to take with you anywhere. The benefits of HANAH ONE are said to be cumulative so in order to experience the full benefits it must be taken every single day. The full ingredient list is: Honey, Sesame oil, Ghee, Turmeric, Ashwagandha, Gotu Kola, Chebulic myrobalan, Amalaki, Cinnamon, Butterfly pea, Cyperus, Cardamom, Licorice, Saffron, Long pepper, Aerva Lanata, Bael Tree, Shatavari, Boerhavia, Ivy gourd, Sarivan, Desmostachya, Malay Bush Beech, Oroxylum, Arani, Castor, Policosanol, Arrow-leaf Sida, Yellow-fruit nightshade, Tribulus Terrestris, Mung Bean, Holostemma, Aerva lanata, Sesame oil, Cyperus and sugar cane. While I don't know what the majority of these ingredients are, upon further investigation it's hard to argue that any of them are a bad idea for you to take so why not start the coming new year off on the right foot and be good to your body?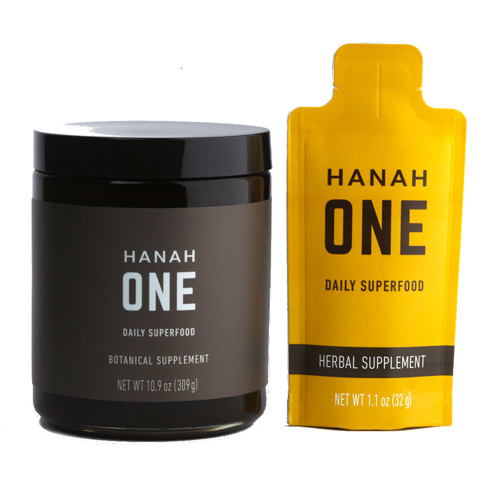 Price: $72CAN / $55US (pack of 12)
Weight: 32g / 1.1oz
---
Arc'teryx Santoro AR Boxers
Would you be insane to spend $70 on a pair of high-tech gonch? Not if you've ever had the pleasure of touring for 5 days straight in a pair of Santoros. I've sampled the Santoro's predecessors (which didn't include the nylon filament and blew out after a two-season love affair.) This Santoro generation will last and provide the wearer with comfort and dry warmth for days and days on the uptrack—not to mention A+ support. Your base layer can make or break your day. Give someone a pair of these to someone this holiday and make their day.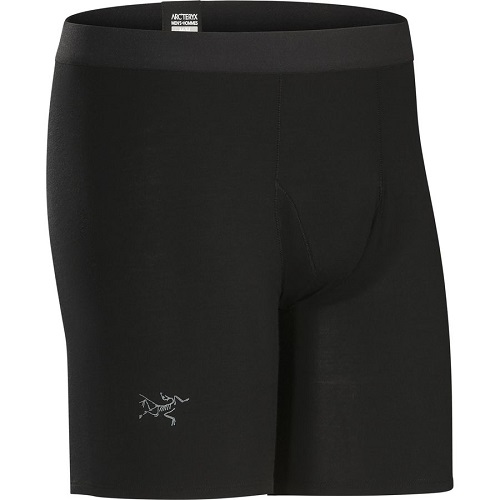 Price: $70CAN / $59US
Sizes: XS-XXL
Colours: Goldy-yellow, Black
Weight: 90g / 3.2oz
Material: Merino wool, nylon


---
GSI Pinnacle 4 Season Stove
Light and small are the ideal characteristics for a backcountry stove and the GSI Pinnacle 4 Season Stove excels in both these areas. At just 164 grams and small enough to fit in the palm of your had, the Pinnacle is without question one of the smallest stoves we've ever received. It uses canister fuel so it's ideal for international travel and despite its diminutive stature it still puts out considerable firepower. An affordable gift that will get big results this holiday season.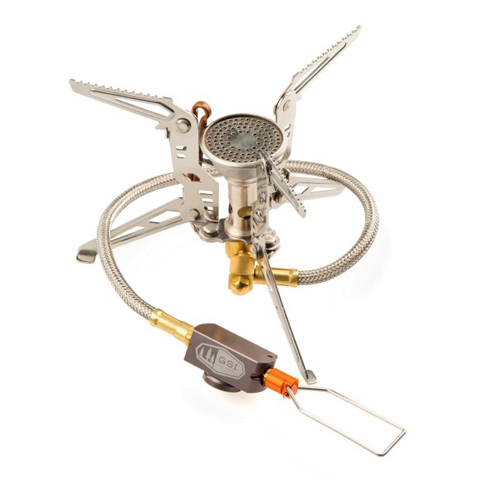 Price: $79.95CAN/US
Output: 7800 BTU/h to 9,820 BTU/h
Weight: 164g / 5.8oz


---
Hydro Flask Wine Bottle
A water bottle that doubles as a wine flask? That's the idea behind Hydro Flask's new Wine Bottle. It uses tempshield insulation which eliminates condensation and keeps your wine at the perfect temperature. The Pure Pour opening makes it easy to fill and pour without drips and the insulated, leakproof cap and silicone base helps avoids spills. The durable 18/8 Pro-Grade Stainless Steel construction won't retain or transfer flavours and is, of course, BPA and Phthalate-Free. Have wine, will travel.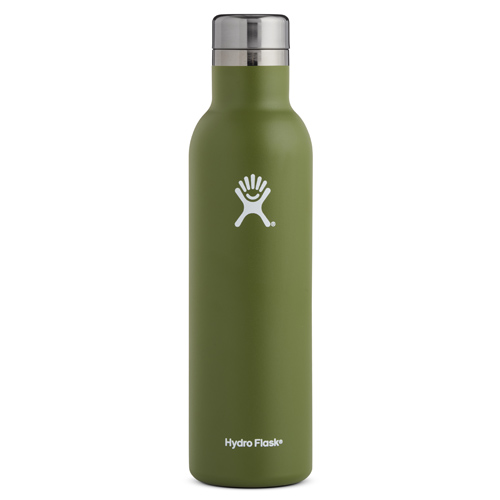 Price: $54CAN / $44.95US
Volume: 749ml / 25oz
Colours: Olive, Lava, Mint, Pacific, Graphite, White, Black
Weight: 439ml / 15.5oz
Material: Pro-Grade Stainless Steel


---
Super Feet Merino Grey Insoles
While insoles may not be the most exciting gift the Super Feet Merino Grey Insoles are a little different. They offer up the arch support and shock absorption that Super Feet is famous for but this model uses merino wool to naturally thermo-regulate your feet's temperature to keep them warm and comfortable in the cold. In addition to this, merino wool is naturally anti-stink, to further enhance this, Super Feet also uses an all natural coating to eliminates odour-causing bacteria. The practical holiday gift that any hiker or skier will love.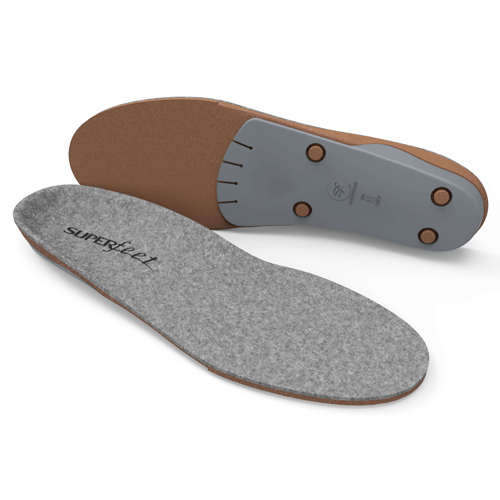 Price: $54.95US
Sizes: Kids 2.5-4, Men's 5.5-15, Women's 4.5-12.5
Material: Closed-cell foam


---
Backcountry.com Spruces Merino Baselayer
Looks like backcountry.com has developed a house brand and, by the looks of the Spruces merino bottoms (which come in a top too) they've got things pretty dialled. Anyone reading this who isn't aware of the benefits of merino in a base layer application has had their head in the sand—for a decade. They keep you dry, warm, comfortable and they don't stink. The cherry on top? The Backcountry Spruces come in a camo version too. Git sum!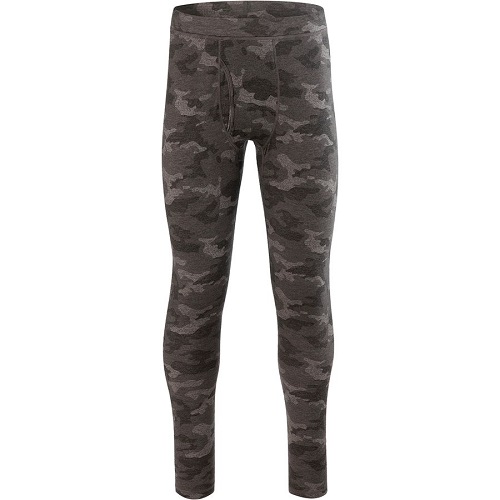 Price: $99.95US (not available in CAN)
Sizes: S – XXL
Colours: Granite Camo, Black
Material: Nuyarn (90% merino wool, 10% nylon)


---
Sawyer Micro Squeeze Water Filtration System
The Sawyer Micro Squeeze Water Filtration System includes a 1L Squeeze Pouch along with the Micro Squeeze Water Filter which removes 99.99999% of bacteria (salmonella, cholera and E. coli) and 99.9999% of protozoa (cryptosporidium and giardia) which exceeds EPA recommendations. You can use the system to treat and store potentially contaminated water or to fill other storage containers. Weighing just 2 ounces and fitting in the palm of your hand, the Sawyer Micro Squeeze Water Filtration System is ideal for backcountry trekking, international travel and emergency preparedness.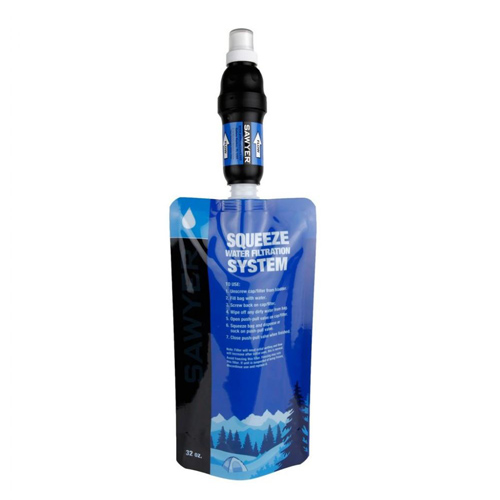 Price: $51.24CAN / $39.99US
Weight: 57g / 2oz


---
MontBell ClimaAir Jacket
The teddy-bear-like Clima Air Jacket from Montbell uses fur-like fibres to trap air to provide an impressive warmth to weight ratio. It's extremely breathable which makes it ideal for high aerobic activities. Two pockets on the torso to warm your hands and one chest pocket which provides ideal storage for your phone or credit card. Not just for the backcountry, the ClimaAir Jacket is a well priced warm and cosy present waiting to be gifted.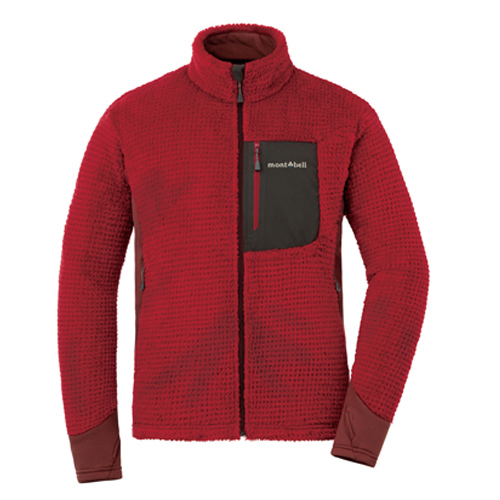 Price: $99CAN/US
Sizes: S, M, L, XL
Colour: Garnet, Black, Dark Navy
Weight: 377g / 13.3oz
Material: CLIMAAIR (polyester) & Stretch CLIMAPLUS
---
Petzl BINDI Headlamp
This ultra-light headlamp fits in the palm of your hand and yet is still capable of producing 200 lumens of power. After a maximum of 50hrs of use, you can simply recharge via a USB cable. The thin headband adjusts easily and can also be worn around the neck. The Petzl BINDI Headlamp is ideal for anyone on your gift list who's travelling and wants a reliable, compact headlamp.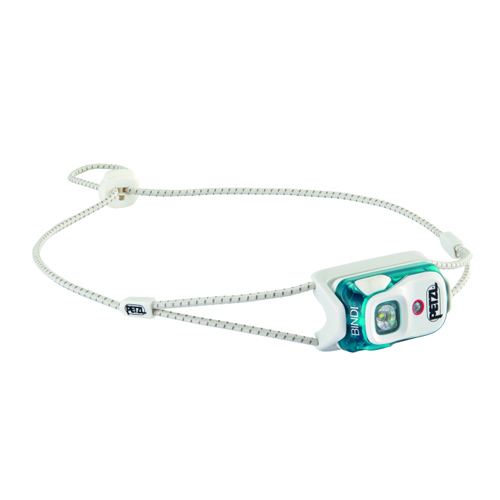 Price: $59.95US
Colour: Black, Emerald, Orange
Weight: 35g / 1.23oz
Burn time: 2-55hrs


---
For gift on a slightly smaller budget,
click on over here to see our top holiday gifts priced under $50
, or if you've got fat stacks to spend then
check out our $100-$200 gifts
or better yet
the best gifts over $200 can be found here.