Goldwin - A new apparel brand you should know about
One of the most recent brands to grace the shores of North America is Goldwin, a brand that was started in Japan over 50 years ago and has a long history in the fabric business. Goldwin originated as a small Knit Fabric Factory, in Oyabe City in Toyama Prefecture and from there grew on to become a sporting goods manufacturer which launched their own line of apparel in 1958.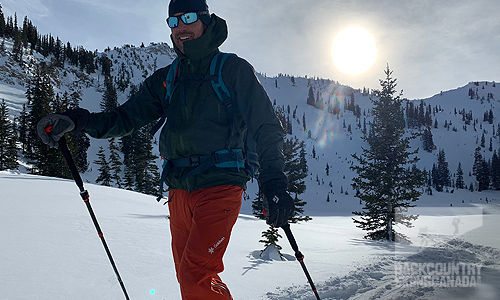 In the early days, Goldwin used its knitting know-how to develop popular ski sweaters before branching out, in 1987 they were the official uniform supplier of Swedish National Ski Team. Fast forward to 2016 when Goldwin launched their Lifestyle collection which used the companies material know-how to create versatile and practical apparel for the more urban set.
While Goldwin's origins are in knit fabrics they soon evolved into focusing on ski apparel which is now what they are mostly known for. This expanded to their outdoor and athletic collections in 2019 as well as their C3fit collection which is a line of compression tights and socks. Also in 2019, Goldwin opened its first North America store located in San Francisco.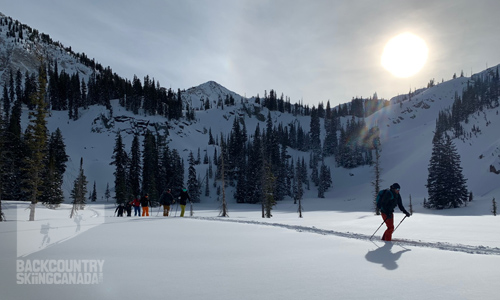 While at the 'Next Year Now' media event at Solitude Resort in the Wasatch Mountains of Utah I was fortunate enough to spend a few days outfitted in the latest and greater Goldwin kit. A group of adventure writers and gear reviewers (like myself) spent the first-day lapping Solitude Mountain's lift-serviced terrain as the snow piled up. The second day was a ski tour from Solitude over to Alta and back again via Brighton Resort. This gave me ample opportunity to test the Goldwin Spur Light Jacket and Aither Pants which are both made from water/windproof Gore-Tex fabric.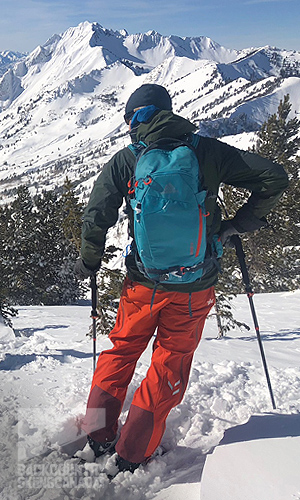 What I liked most about the Goldwin kit I was testing was the attention to detail in the design, what they call 'wabi-sabi'. Sure it's fun to say but what does it mean? In Japanese culture, Wabi-sabi is a Zen philosophy that is defined as 'minimalism as a conscious choice' which is something that you can see in the smallest of details on the Goldwin apparel. Take for example the hidden pockets, waterproof zippers and overall clean lines of the Spur Light Jacket and Aither Pants.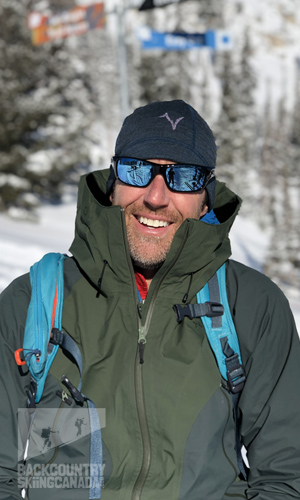 There are seven aesthetic principles to Wabi-sabi:
Kanso = simplicity
Funkinsei = asymmetry or regularity
Shibumi = beauty in the understated
Shizen = naturalness without pretence
Yugen = subtle grace
Datsuzoku = freeness
Seijaku = tranquility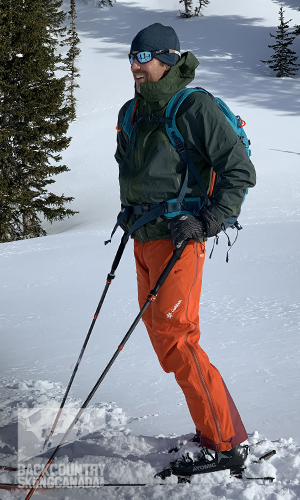 While wearing the Spur Light Jacket and Aither Pants, either resort lapping or ski touring I found that the fit and range of motion was exceptional and all the right features were in the right place. The little details didn't go unnoticed and overall I was thoroughly impressed with the design, functionality and simple beauty of this combo.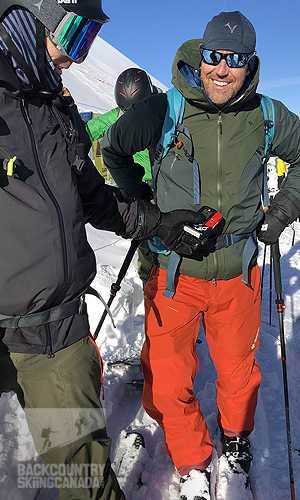 If you get the chance while in San Francisco be sure to drop by the store and if you can't make it to the brick and mortar version, then check out their online store and you'll see what I mean.