Sneak Peek - Next Season's G3 SLAYr Skis - VIDEO
At this winter's Outdoor Retailer Show in Denver Colorado I spoke with G3 about their new SLAYr Skis which takes the place of their SENDr Skis.

These Big Mountain Freeride Skis will be available next fall and use a unique balsa wood construction. G3 placed the balsa wood with a 45° wood grain configuration positioning each strip opposing the other so it creates a light yet much stiffer core. Add to this 2 layers of titanal and 2 layers of carbon fibre and you've got one high performing ripper.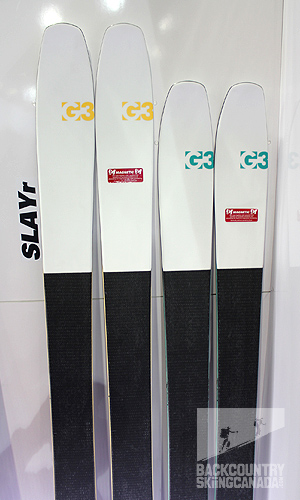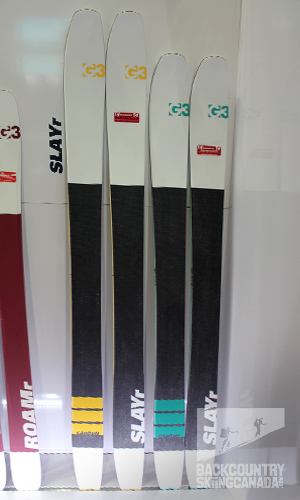 The SLAYr Skis are of course make 100% in Canada and use G3's innovative magnetic contact points which make ski transport and boot packing so much easier.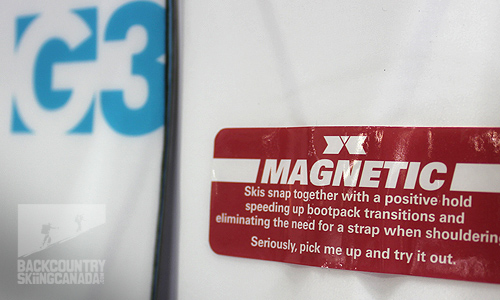 The SLAYr's sport a 114mm waist with a generously rockered 143mm shovel and weigh a paltry 3,380g per 185cm pair. They will come in 178, 185, 190 and 195 lengths. Talk about fun dimensions.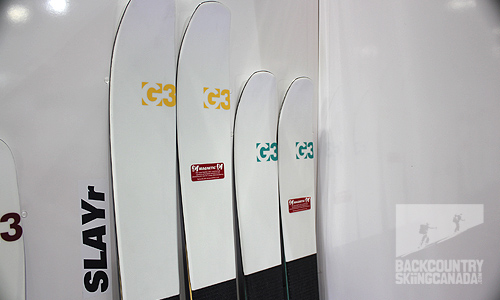 Be sure to check out G3's SLAYr Skis next fall (along with all their other great skis) and watch out for our full review coming soon.