Sneak Peek: G3 Minimist and Escapist Skins
With the 2019 Outdoor Retailer show (OR) in Denver Colorado now wrapped up, it's time to inform you about the show highlights and what new products impressed us most. Backcountry Skiing Canada spent the week at OR searching out the most innovative new products, talking to brands, shooting pictures and capturing video so we could best inform you of what's coming down the pipe for next season. Over the coming weeks we'll be posting exclusively about all the new gear to look forward to, and providing you with a sneak peek of things to come—so be sure to check back regularly.
Let's kick things off by showing you the new G3 Minimist and Escapist Skins. For next season G3 will have two new skin lines, the G3 Minimist which are super lightweight and will come in three flavours, Universal, Glide and Speed. These new skins cut about 20% of the weight when compared with the G3 Alpininst skins. We're currently testing these new Minimist skis so stay tuned for a full review.
The other new climbing skins from G3 are the Escapist Skins which aim to be a simple, low costs option for those that don't want to spend a lot of time or money. They will be available in the Universal and Glide plush and be easier to customize for your skis and not take quite as big of a bite out of your wallet.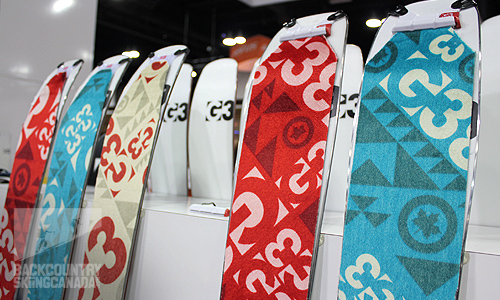 The simplified toe piece of the Escapist Skins allows for quick customization without the need for any tools or real effort.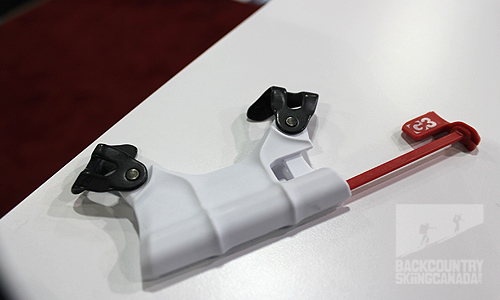 Two great new product to look forward to from G3, but that's not all they have, more to come from G3 in tomorrow's post.