Sneak Peek: Next Season's Dalbello Quantum Boots - VIDEO
Next season Dalbello is getting into the über lightweight alpine touring boot category with their new Quantum Boots. This new line of boots will consist of three boots, the Quantum Asolo Factory which will use super light and stiff polyamide with long strand carbon fibre, the Quantum Asolo which will use long strand fibreglass instead of carbon fibre and the Quantum which will use short strand fibreglass instead of the long strand. Each of these new AT boots will use a first of its kind two-piece lower shell which is bonded together to create a more contoured anatomical heel pocket and toe box, something you just cannot achieve in traditional single piece shells.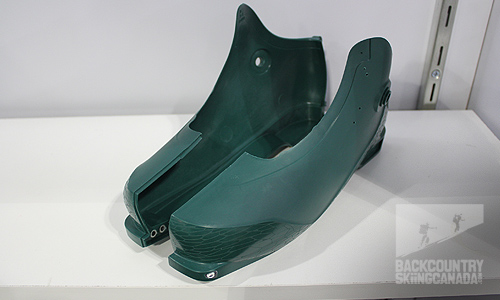 Dalbello has forgone buckles on the new Quantum Boots in order to keep weight down to a ridiculous amount. Instead, they will use a Quick Lacing System (QLS) on the forefoot for uniform pressure and efficient foothold. This uses Dyneema Rope and is able to be tightened and loosened at will, something that BOA systems cannot do.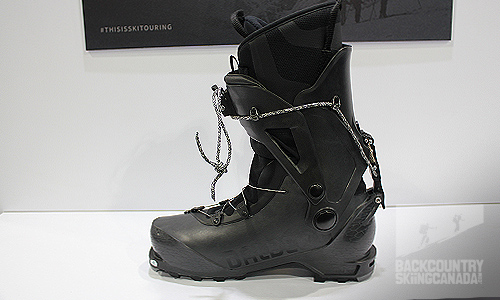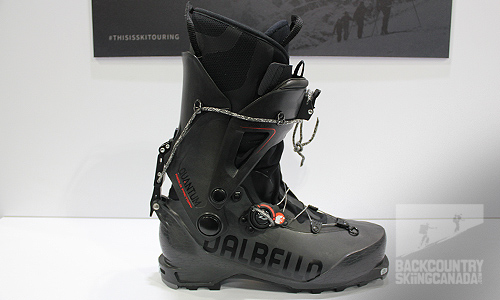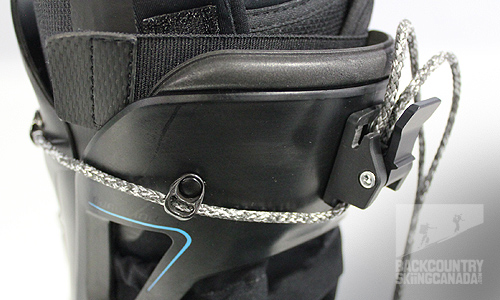 On the upper cuff, Dalbello has once again integrated Dyneema Rope to facilitate the opening and closing of the ski/tour mechanism and the dual-link cuff. With one pull of the lever, the boot opens up and provides a full 65° of cuff rotation.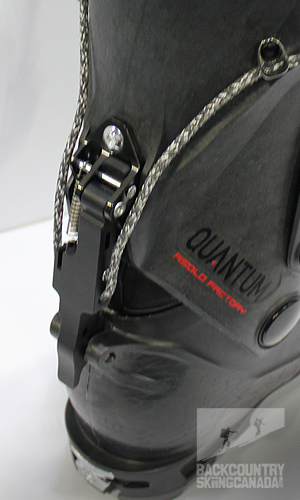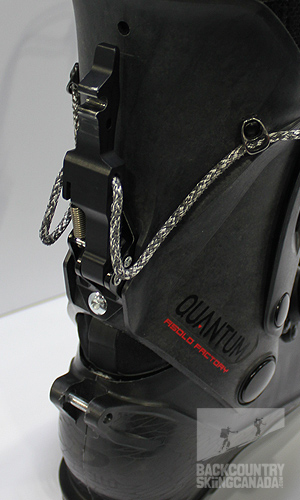 These two innovations along with the shell material allow Dalbello to keep the Quantum Asolo Factory Boots at just 950g / 2lbs 1.5oz, the Quantum Asolo Boots at 1050g / 2lbs 5oz and the Quantum Boots at 1150g / 2lbs 8.5oz.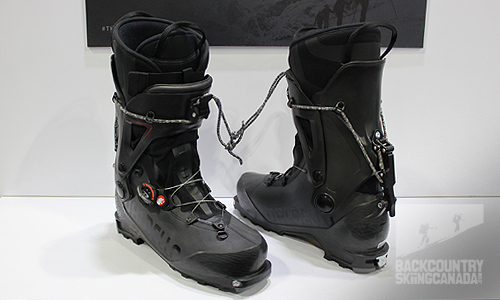 Inside the Dalbello Quantum Boots you'll find a 10mm EVA foam liner with a full gaiter to keep snow and moisture out and a full boot board for better insulation from the cold ground below. On the outside, there is a Vibram Dual Density Sole for grip and traction.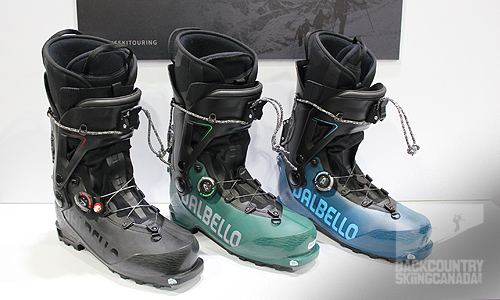 The Dalbello Quantum Boots are a full alpine touring boot which conforms to the ISO 9523 standard. They will be available in sizes ranging from 25.5 to 28..5 and cost $999.99CAN for the Quantum Asolo Factory, $829.99CAN for the Quantum Asolo and $729.99CAN for the Quantum version. Keep a lookout for these boots next season and of course our full review coming at you asap.