Sneak Peek: Black Diamond Helio Bindings - VIDEO
At the Winter Outdoor Retailer show in Denver we got a sneak peek at the new family of Black Diamond Helio Bindings. These bindings are created by a relationship with ATK and will come in four flavours, the Helio 200, Helio 180, Helio 145 and the Helio 110. Each of these names are derived from the weight (in grams) of each binding. These tech style bindings use a U pin in the heel to save on weight and are for those who need an ultralight set up for ski touring.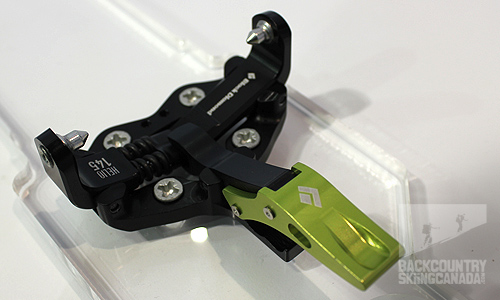 Watch the following video for more info and stay tuned for a full review next fall.
Super light and minimalist design.