Bellyak—The next big Summer Paddle Sport - VIDEO
You may not have heard of this new water sport that is slowly taking root across the US and that's understandable since it's only been around about 10 years. A Bellyak is more closely related to a kayak than a SUP and this is where founder, owner and lifelong kayaker Adam Masters took his inspiration from. You can think of Bellyaking as face first prone kayaking, where you lay down rather than sit and paddle with your hands and not with a paddle. Since you are laying on your belly and closer to the water it is easier to balance and therefore paddle. It sounds a little confusing and slightly unorthodox, but not to worry, I was very skeptical as well—that was until I got a Bellyak on the river.
Since its inception, Adam has gone through 26 different prototypes before applying for a patent in 2010. Since then Adam has been designing and manufacturing Bellyak's in his home state of North Carolina. There are three Bellyak's to choose from, the Frequency, the Play 35 and the Play 45.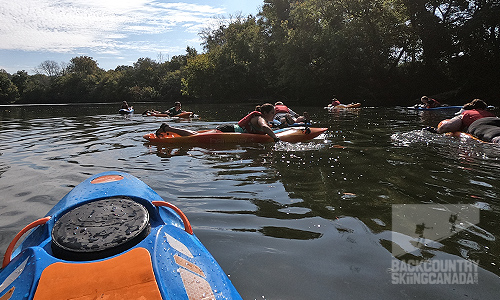 The Frequency Bellyak is the most user-friendly version and considered a crossover model since it is ideal for ocean, lake and river paddling. With a built-in skeg, even beginners can keep the Frequency going straight ahead in a smooth and controlled fashion.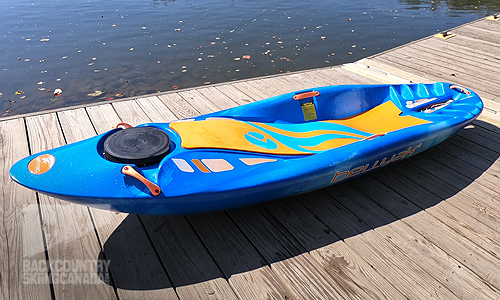 The Play 35 is Bellyak's high-performance freestyle version and is designed to run whitewater and have fun performing tricks and spins.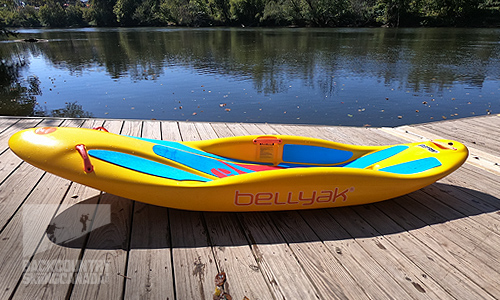 The Play 45 Bellyak is a scaled-up version of the Play 35 and a little more stable and versatile for those that just want to dip their toes into more advanced moving water.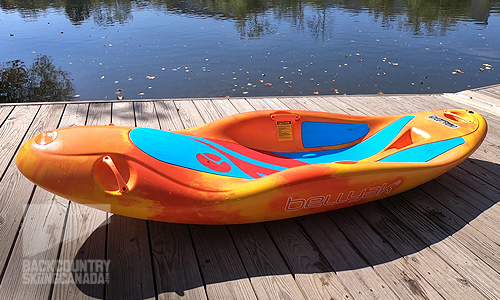 All of the Bellyak's are easy to paddle with a really short learning curve, they are ideal for kids and adults, even those with mobility issues or disabilities. Given their lay on top design they are very safe to use and not confining like a kayak can be, they also don't require the balance and core strength that a Stand Up Paddleboard does.
There is no paddle required with a Bellyak, instead, you use special webbed gloves which allow you to have more control in moving water since you can manoeuvre your hands and use them both simultaneously. This makes a Bellyak easier and more fun to paddle for beginners all the way up to advanced paddlers whether it be on the lake, river or ocean.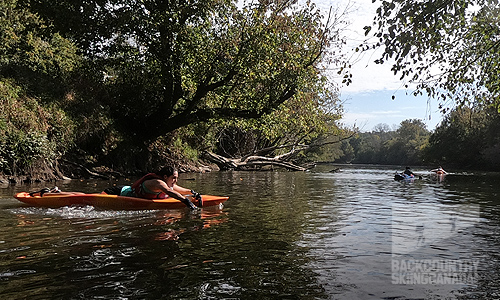 Having spent the afternoon paddling down a mellow river in Asheville North Carolina as part of the Outdoor Gear Builders event, last Fall I can honestly say that Bellyaks provide a super fun and unique way to paddle and play ion the water. With almost zero learning curve even the greenest of paddlers in our group got the hang of it right away. Having whitewater kayaked for 20 years definitely helped me navigate the river and surf a few small waves with ease. I found the prone paddling position which puts you head first right in the water provided an exhilarating and unique perspective on the water. I can see why this sport is gaining in popularity.