BCA Tracker 4 Avalanche Transceiver Recall
If you use a BCA Tracker 4 Avalanche Transceiver then you will want to read this as BCA has just announced a voluntary recall of some of these units.
Backcountry Access (BCA), in cooperation with the US Consumer Product Safety Commission (CPSC) and Health Canada, is issuing a voluntary recall of select Tracker4 avalanche transceivers. The units bear serial numbers that start with 21H05 or 21H06 and were sold from June 2021 to February 2022.
The reason for the recall is the toggle switch can separate from the transceiver and prevent it from switching to search mode, making it difficult to locate a skier or rider in an avalanche.
PLEASE CHECK YOUR SERIAL NUMBER. IMMEDIATE REPLACEMENT OF YOUR TRACKER4 MAY BE WARRANTED.
To determine if a unit is affected, look for the serial number inside the battery door. If the serial number begins with 21H05 or 21H06, BCA will replace it with a new unit at no cost. To register for a free replacement unit, complete the Tracker4 replacement form - the link is below.
To locate your serial number, open the battery door and remove the top AAA battery. You should see a barcode with the serial number below it – note the first 5 digits. In the image above, the digits are 
20H02
 and therefore the beacon 
would not
 be affected.
BCA stands behind the quality of our products, and the safety and satisfaction of our customers is our top priority. Thank you for your attention and cooperation.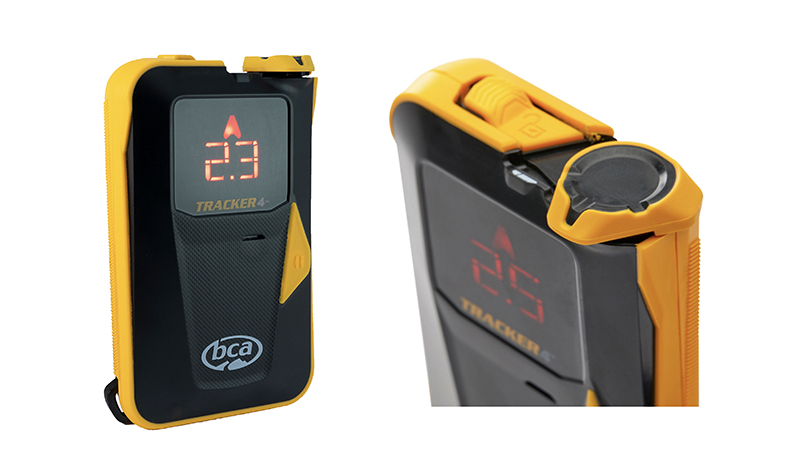 Here is the
Tracker 4 Recall Replacement form
 and
here is the official recall
.