ACR Bivy Stick - Emergency locator beacon for the thrifty
Satellite messaging devices have become the new norm of redundant safety for many backcountry travellers. Having a way to communicate to civilization in the middle of nowhere for emergency or luxury can allow many people who might otherwise be anxious to venture deep into the unknown. Though as with all gear, it comes at a price. There is no doubt that the Garmin Inreach Mini (and now the Inreach Mini2) is the most common satellite messaging and emergency locator device used by backcountry recreationalists and professionals but there is another contender on the market that might give Garmin a run for its money, and yours. 
The
ACR Bivy Stick
is slightly younger than the Inreach series but is definitely worth a look. It costs approximately $380 compared to the Garmin at $530. The unit is similar to the Garmin Inreach Mini2 in terms of size and weight (~100g) and has many of the same functions in terms of SOS, custom/check-in messaging, phone app compatibility, weather reports, tracking and more. One option that the Garmin has over the Bivy Stick is the ability to create custom messages without having to connect to an app on your cellphone. Although this may be redundant as you are likely to always be carrying your phone and you still have the option to use a check-in message and SOS without a phone using the Bivy Stick. As well, the on device Inreach messaging is clunky and time consuming. The area where they differ significantly, and this might matter to you if you are considering your wallet, is the layout of available subscription plans and fees.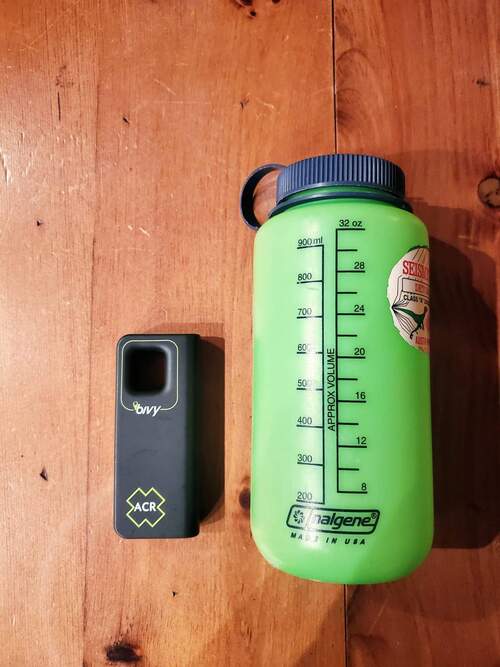 Comparing ACR and Inreach can be a bit of a headache but here is a "simplified" explanation between the two providers to help you decide what might be right for you.
ACR does not require an activation fee, ever. It also uses a credit system for each custom message, weather report, location ping (though SOS and check-ins are unlimited). Each plan provides a monthly limit of credits which is similar to the Inreach plans which allow a monthly limit of custom messages. What is interesting about the Bivy Stick plans is that all unused credits rollover into the next month and so on. This means that you can maintain a cheaper plan and stack credits (messages) when you are not using your device so they can be used liberally when the time comes. The catch, because there is always a catch, requires new subscribers to pay for four months on a PLUS plan that costs $45 monthly before switching to the BASIC plan of $20 monthly (annual subscription). After you can deactivate and reactivate without a fee, though any accrued credits will be lost with a deactivation.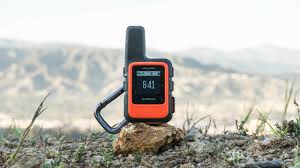 Garmin's plans are similar in cost but the major difference is that extra messages that have not been used do not roll over into the next month. Also, if selecting the more flexible freedom plans, there is an $50 activation fee that must be payed annually regardless of freely activating and deactivating your subscription plan. If an annual subscription plan were activated and reactivated, a $45 activation fee would be charged. 
Even though the Garmin may have a slightly longer battery life and some clunky on device custom messaging ability, it seems that due to activation fees and message limits that do not roll over, the ACR Bivy Stick may be the more frugal of the two options, especially considering the upfront cost of the device alone. Between both companies cheapest plans, the ACR BASIC plan would allow you to accrue 240 credits/messages annually while on the Garmin SAFETY PLAN you would still be at 10 per month indefinitely.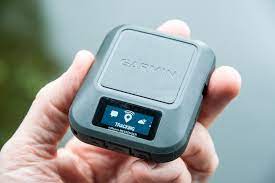 Of note, Garmin has just released the Inreach Messenger which acts very similar to the Bivy Stick in nearly every way but has a much longer stated battery life of 48 days compared to the Bivy Sticks 5 day battery life. These stated battery lives may be up for debate as so many factors can alter these numbers. The Messenger comes in at $390 which is very close to the Bivy Stick. Finally, there are two other common options. The Zoleo satellite messaging device which is much cheaper up front at $270 but still requires an activation fee and messages also do not roll over and the Spot4 device that has a cheaper upfront cost, cheaper plans but does not have the critical ability to write/rewrite custom messages while in the field away from service.
In my humble opinion, I believe that the best satellite communication device for both recreationalist and professional is one that performs its main function to communicate effectively when critical and provides long term affordability. Hopefully one day soon these devices will become obsolete with cellphones that can perform the same functions with the same performance (actually check out the
Apple Iphone 14
which already has the capability to call for help and text emergency services). 
Here are links that will show you both
ACR
and
Garmin
subscription plans if you might be considering a satellite communication device.