Splitboard Festival in Jasper. March 21-23, 2014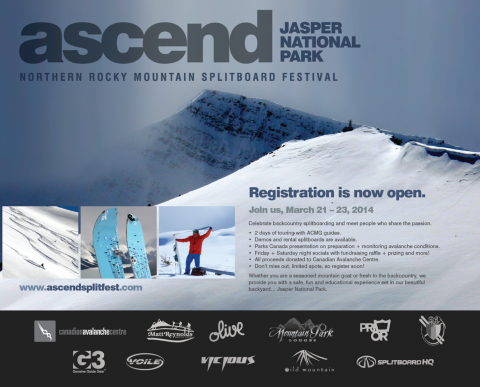 We would like to make you aware of the upcoming Ascend Splitboard Festival, based out of Jasper National Park from March 21st through 23rd, 2014. The main goal is to celebrate our local, regional, and worldwide backcountry snowboarding community, with an eye toward backcountry safety education and increase awareness of the sport. You will have a chance to spend two days in backcountry ski-specific terrain with three ACMG certified guides from the Jasper area.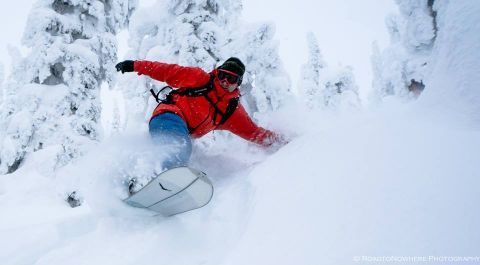 Photo Credit: http://www.roadtonowherephotog.....mugmug.com
Through this event we are fundraising money for the Canadian Avalanche Centre (CAC). Local and out of town sponsors are donating valuable prices for the raffle. Parks Canada will support us by delivering presentation on monitoring avalanche conditions and backcountry trip preparation during our evening entertainment in Jasper town.
For more info, see below for our website and FB page:
http://www.ascendsplitfest.com
http://www.facebook.com/pages/.....1674567398