Pierra Creta Europe's southern ski mountaineering race
Dear friends,
I would like to introduce you to the Pierra Creta Ski Mountaineering Race. Europe's Southern ski mountaineering race.
Pierra Creta is a ski mountaineering race held in the mountains of Crete. It was organized for first time in March 2014, and in 2015 as a team race with great success. After two successful consecutive editions, "Pierra Creta" is a bi-annual event!
We are a group of people living in Crete, Greece and the idea to set up such an event on the Cretan mountains, came to us with beers at hand. The fact that our island is mainly a mountainous rocky terrain and a spontaneous wordplay with the "Pierra Menta", gave us a name… And the name was "Pierra Creta" (Creta is the Latin name of Crete). During the early stages of our thoughts about the event, we used this name and eventually became hard to give up on it. We loved it so much and it was so fun telling the others about it, that it became the official name of our event. Please, do not get us wrong but, it is not and never was in our intention to compare with the Pierra Menta (how could we?) and we hope that this is obvious. It is a source of inspiration and a role model to us.
Our effort is to enjoy skimo as much as we can, and along with friends from all over the world, to promote ski mountaineering in our country and inspire more people to engage with it. Our event is aligned with the above aim and it pursuits to make ski mountaineering, known to people of Crete and to show to people abroad that Crete is a place for it.
We are expecting you all during the first weekend of March 2017 (4th and 5th) for another Pierra Creta experience!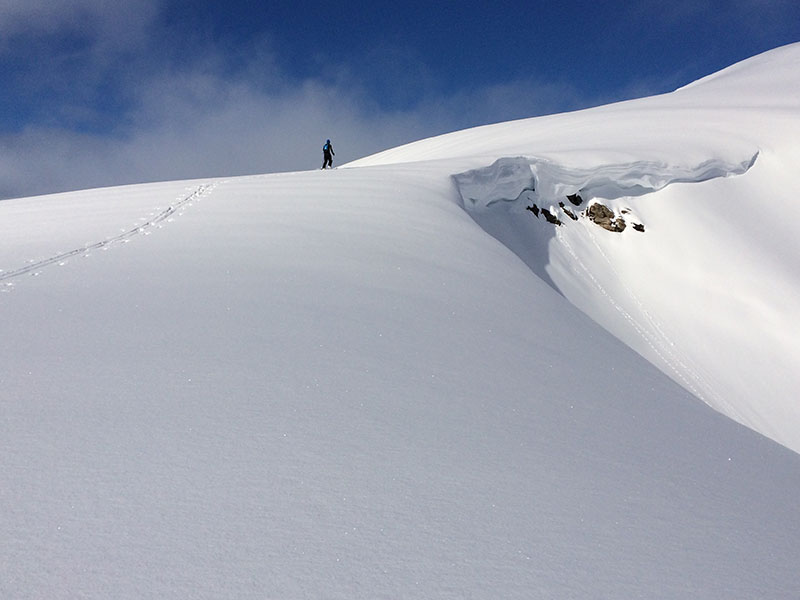 For more info and registration form please follow this link to our website (
www.pierracreta.gr/en)
.
Regular updates not only for the race, but also for the skimo camps, snow quality, and other events will be posted on all of our social media platforms: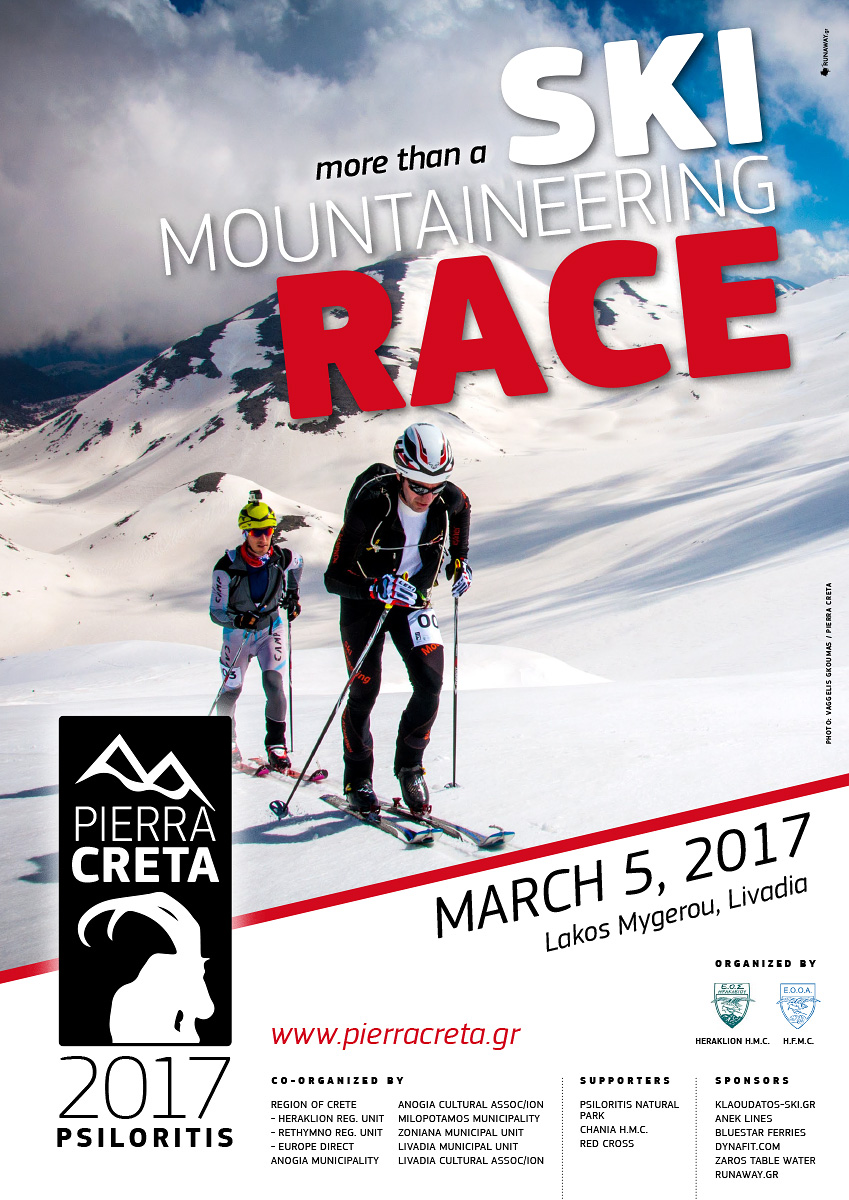 Facebook:
https://www.facebook.com/pierracreta
Twitter:
https://twitter.com/PierraCreta
Instagram:
https://www.instagram.com/pierracreta/