4th annual VERTfest - March 6 2010
VERTFEST 2010 is ON!
February 03
Update by: jeff greenwell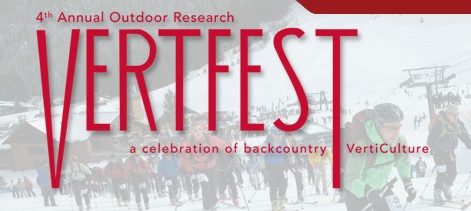 YES! VertFest 2010 is happening! …and we need your participation to pull it off!
The fourth annual VertFest will be held at Alpental on Saturday, March 6th 2010. We truly appreciate Crystal Mountain and all their efforts and energy in previous years. We've had to scale the event back this year due to some budget restraints and truly hope that everyone pulls together in support ofFriends of the Northwest Weather and Avalanche Center and a love for uphill/downhill adventures.
We have set up pre-registration at Brown Paper Ticketshttp://www.brownpapertickets.c.....vent/98044
Registration will also be available the day of the event via cash or check.
Outdoor Research, Alpental ski area, Pro Guiding Service, Osprey Packs, SOL Sunguard, Clif Bar, Nikwax, Petzl and a host of other supporters are stepping up to make this event happen.
The tradition continues with this winter celebration of backcountry culture and a chance to test your stamina in a fun uphill /downhill ski race. The beer (and RAFFLE PRIZES !) will be flowing after racers cross the finish line, so come join in the festivities and catch up with your friends even if you don't tape on a bib number. There will also be a companion rescue clinic offered by John Stimberis to build your snow-safety know-how. All proceeds from the day will benefit the Friends of the Northwest Weather and Avalanche Center. While there is only one Vertfest this year, mark your calendars! It's going to be a good one!
Please let me know should you have any questions. Thank you for supporting Friends of the Avalanche Center and the backcountry community!