Mount Washington Adds Backcountry & Beacon Park
Mount Washington Alpine Resort on Vancouver Island added offerings for backcountry skiers and riders to meet the demand of those wanting to tour out of bounds.
The interest in backcountry skiing and riding has been climbing at the resort. In response, it has partnered with a backcountry guide company to offer guided tours and added a beacon basin.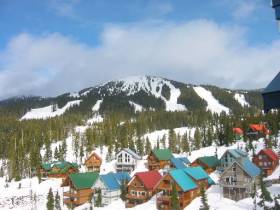 The resort added a new backcountry option in partnership with Island Alpine Guides. Easy to moderate guided tours will explore Mt. Washington's north face. Participants can use skins for traditional touring or pair up lift rides with vehicle retrievals with alpine skis or snowboards.
Tours cost $150 per person for a full day tour or $80 per person for a half-day tour. Lift tickets are extra, but special rates are available.
The resort has also installed the first Backcountry Access Beacon Training Park on Vancouver Island. The park, located across from the Whiskey Jack Chair, will feature 4 to 8 buried transceivers for practice with avalanche skills.
Island Alpine Guides also offers several avalanche courses taught under the Canadian Avalanche Center curriculum. Several Avalanche Skills Training 1 courses are offered at Mt. Washington this winter as well as one level 2 course.