Comp-In The Chill Of the Night

Some people go home after work to a warm dinner and a night on the couch. Some people spend their birthdays at the bar, crushed t against a crowd of drunk strangers. I'm neither of those people, so on my birthday last week I decided to go for a night ski after a long day of work. Dinner was a sandwich scarfed down on the car ride to the Duffey. With headlamps and five other lights buried in our packs, Geoff, Brigitte and I went back to the Cayoosh. There is something about the valley that keeps pulling us in, and it's not just the thirty minute skin.
We rolled into the parking lot at 8:30pm and the Duffey was blowing its typical chilly wind. Behind us, the sky was a cluster of clouds.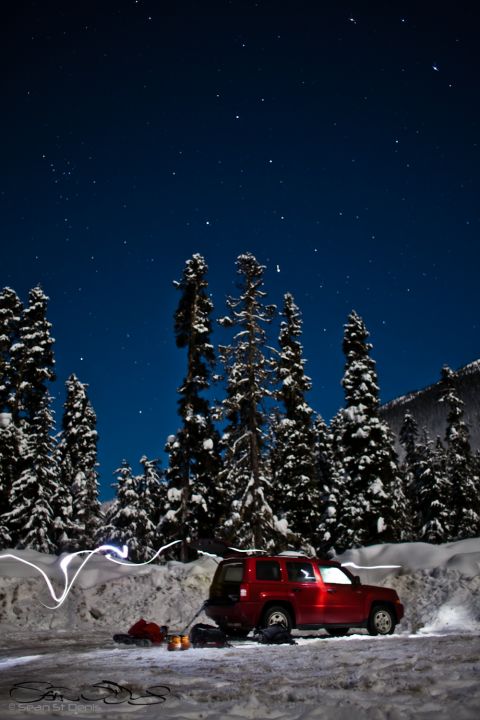 We loaded up our gear and started to skin. Geoff wanted to find more of the pillows we had seen a few days before.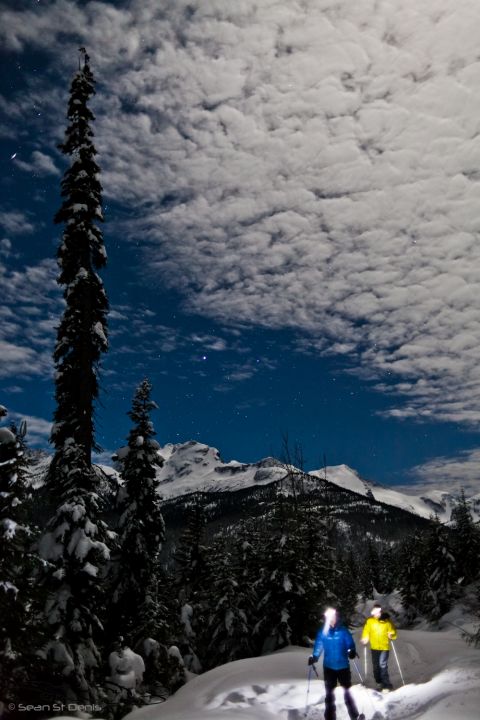 There's a reason the Cayoosh was chosen as a potential ski resort site years ago. It has it all: easy access, a variety of terrain, breath-taking valleys, and a peak that makes your mouth salivate. When we rounded the corner at the top of the trail, the sky opened up. Suddenly it was just us, the stars, and a whole lot of snow.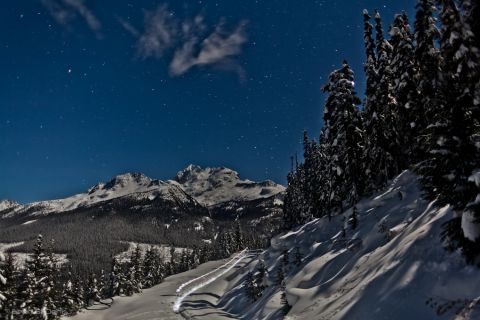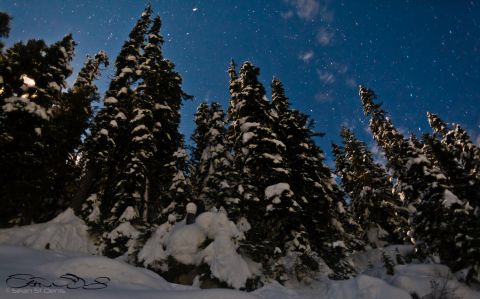 We found an opening in the trees and rode a few lines. The clouds from the night before had stopped any surface hoar from forming so although the powder wasn't as fluffy as it normally is, the runs were still exhilarating. Nothing causes more adrenaline than skiing in the dark. Shadows become alive and your instincts become electrified.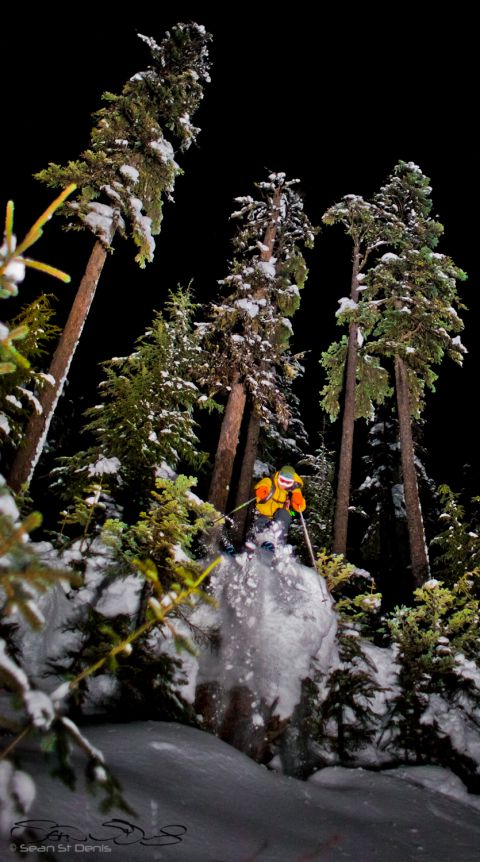 Geoff hammered out a few extra laps, bushwacking and scrambling through 45 degree sluff and trees, all for the pleasure of popping a series of pillows.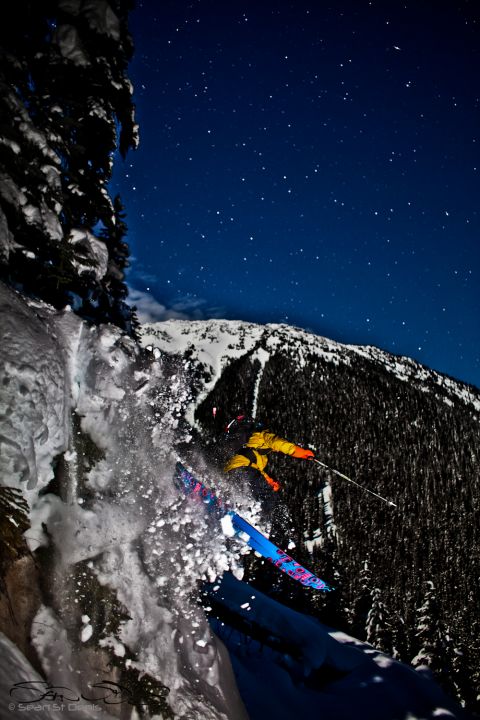 At 11:30pm we had run out of energy gels and batteries so with the light of the moon we ripped down to the parking lot.
And when I crawled into bed at 1:30am, setting my alarm for only a few hours of sleep before work the next day, I realized nothing beats skiing at night. Nothing.