13 new routes at Grassy in the Bonningtons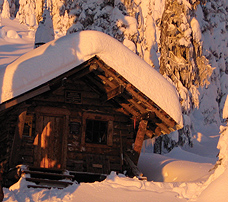 There is lots of great skiing to be had at Grassy hut in the Bonnington Range and we have just posted 13 new routes for your skiing pleasure. Grassy Hut is only a 4 hours ski tour in from the Bomby Summit near Castlegar and costs $10/night, sleeps 6 and gives you incredible skiing in your own private area free of sledders. Have a read over the Grassy Hut Routes here or find out more about Grassy Hut itself, here.
The Hut does not see too much winter traffic, mostly just from those completing the Bonnington Traverse which we also have all the beta on here.
Do yourself a favour and book the Hut for a few days to see what it has to offer - you won't be disappointed.