Outdoor Research Northback Glove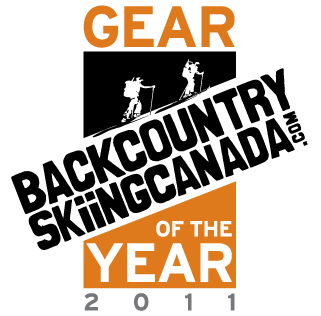 The Outdoor Research Northback Glove has been named "Gear of the Year" for the 2010/2011 season by the Backcountry Skiing Canada testing team. These gloves stood out from the crowd due to their bomber design, comfort, good looks and versatility. Congrats to OR on a great bit of gear.
The Backcountry Skiing Canada Team.
---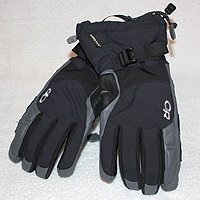 A good pair of gloves usually lasts about one season before they are relegated to a winter work glove not worthy of being reliable on a serious backcountry ski tour, two years if you are lucky. Not sure if this is typical? with 60+ days a season things tend to wear down quickly. With this in mind I am pretty specific about what I require in a glove:
1. Gore-tex: This is a must, it costs more but it's worth it.
2. Leather Palms: Nothing stands up to wear and tear like leather and those synthetic fabric palms just down cut it for me.
3. High Cuffs with Draw Cords: The only way to keep the snow out when its deep,... real deep.
4. Removable liner: The best way to dry the gloves is from the inside out and this makes it super simple.*
(*this has always been on my mandatory list but after wearing the Northback Glove by Outdoor Research this items is now an optional)
Plenty of features
Outdoor Research recently launched a new line of clothing for the "Sidecountry Skiing" market and the Northback Glove is one of their new items. The Northback Glove has a Gore-Tex liner and are fluffy soft on the inside thanks to their EnduraLoft insulation. The best feature on this glove are the full leather index finger and reinforced leather on the palms and articulated wrist - this will give the glove double wear time on the contact points where you grip the pole and also protect against sharp ski edges.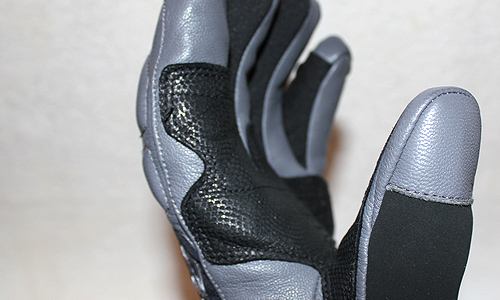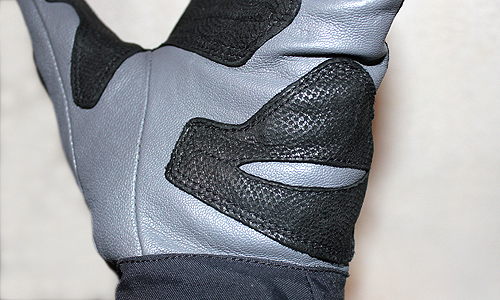 The Outdoor Research Northback Glove also has the following features: a soft wipe thumb for the that runny nose on cold days, removable idiot cord so you can free your hands and not worry about leaving your gloves behind in the snow and Flexacton wrist articulation which makes them fit like,… well, a glove. An innovative Outdoor Reasearch feature on the Northback Glove is what they call the DuoCinch Guantlet Closure system. This fancy term is basically a cord on the outside wrist to tighten up the gauntlet (cuff) and a cord on the inside wrist to loosen the gauntlet (cuff) so there are no fiddly little clasps or devices to squeeze to release the tension, simply pull one to tighten and the other to loosen.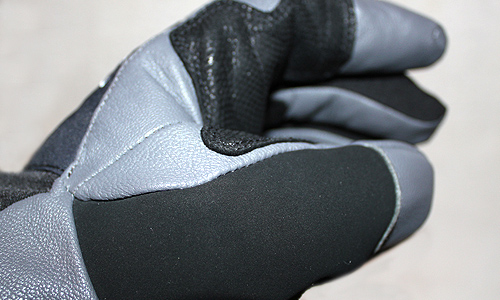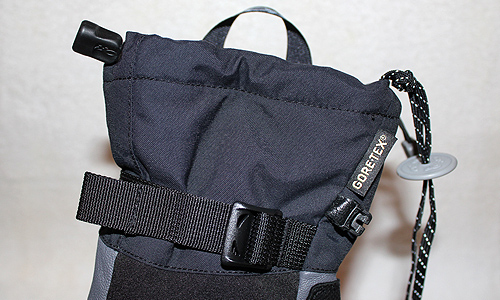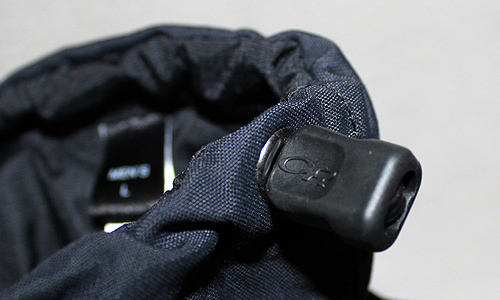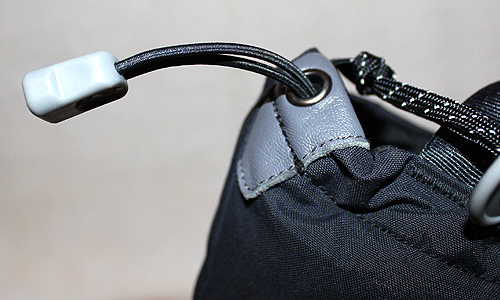 Overall
The Northback Glove is waterproof, warm and gives good dexterity to for detailed tasks on the skin track. This glove is not an ultra cold weather glove for resort skiing in February - it keeps you warm but is also nice and compact and light for ski touring purposes. I have had issue with previous gloves with huge overlapping cuffs (gauntlet) and bulked up insulation so your hands get clammy and dexterity is sacrificed. The Northback Glove is geared to slackcountry/sidecountry/backcountry skiing (what ever you want to call it) and has all the right features to make it last and stand up to abuse.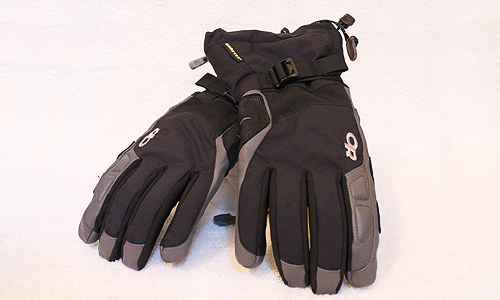 SPECS:
Price: $125.00 CAN
Sizes: Small, Medium, Large, Extra Large
Weight: 7.6 ounces/214 grams per pair
Color: available in black/grey
PROS:
Gore-Tex liner, reinforced leather palms and DuoCinch closure system.
CONS:
It would be nice to have a removable liner for drying but since these gloves are not over insulated and are waterproof I have not had to really dry them out yet, I guess this is just one of my 'glove requirements' that is not always needed.
Rating: 9/10
Fit / Dexterity 2/2
Warmth 1.5/2
Durability 2/2
Features 1.5/2
Quality / Price 2/2

This is only our opinion. Do you disagree? Did we miss something? Are we totally out to lunch? Join the discussion in the forums here, and let us know what you think. People like/dislike gear for different reasons so chime in and we'll get a well-rounded evaluation.
Back to the rest of the reviews.
---
UPDATE APRIL 2013:
Outdoor Research got things right with this glove, no wonder it was selected as our Gear of the Year in 2011/2012. The Northback glove is ideal for ski touring given that it is so light weight, waterproof and above all compact. I have been using this glove for three years now and it has gone on well over 200 ski tours and my fingers have never been cold (thanks to good glove management) and it still fits like,... well, a glove.
---
UPDATE APRIL 2014:
The Outdoor Research Northback gloves continue to impress but it looks like the high number of ski days have finally taken their toll. They are still warm and waterproof but the fabric has started to rip on a few of the fingers just beside the stiching which joins it to the leather palms. The stitching itself is still in tact and the leather has years of life still in them but the fabric has seen better days. With one call to Outdoor Research they organized to get me a new pair in accordance with their 'infinite guarantee'.
The new OR Northback gloves appear even better than the previous model. They now come with a softer interior fabric that's designed to better wick away perspiration along with 'Touch-Tec' leather on the outside. This leather allows you to easily operate the touch screen on your smart phone with out removing your gloves. Brilliant.
I was surprised and glad to see that OR still had the Northback in their line up of gloves for this season, likely a testament to how well they perform and how much people love them. Here's a pic of the new glove: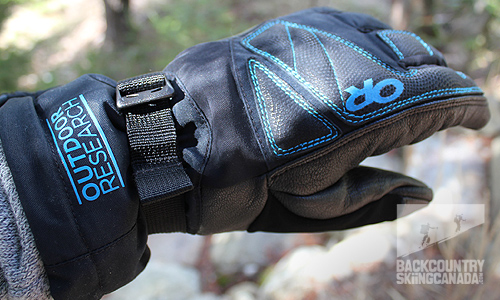 ---