Native Eyewear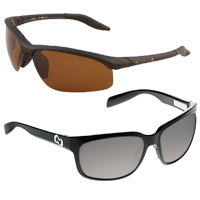 "To live in the spirit of the native is to live the life you want to live ... not the one you have to live. It's pursuing your dreams with the best gear, the right companions and a free spirit, tempered only by an enduring respect for the world that is your playground." -Native Eyewear
Native Eyewear has been making sunglasses designed for athletes and adventurers since 1997. Native is the epitome of style meets function. Their shades are technically advanced for active people, and they look sharp too. We tested the Roan and Hardtop XP models while hiking, biking and paddling this fall, and can't wait to get them out on the skin track this winter. We loved them. Here's why.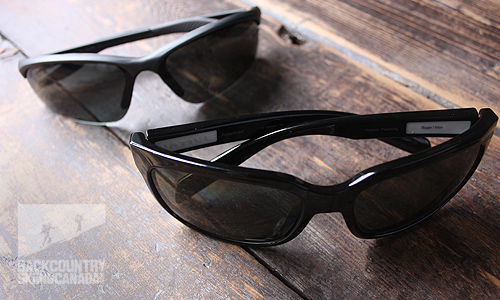 Native Roan Sunglasses (Iron with Gray Lens):
Price: $109
Colors: Glacier Frost, Stout Fade, Iron, Maple Tort, Asphalt, Midnight
Size: One size; fits M-L profile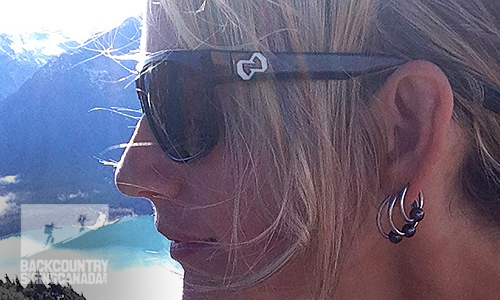 Features:
- N3 Lens technology
- Co-Injected Rhyno-Tuff Air Frames
- Cushinol
- Mastoid Temple Grip
- Optic gear kit
- Lifetime warranty
These Roans are so light, it barely feels like you're wearing glasses at all, and if you tuck them on top of your hat for safe keeping, you might forget they're up there. This is thanks to the lightweight highly durable Rhyno-Tuff Air Frames. The Cushinol nose and temple grips keep them where they're supposed to be, so you can focus on your sport without your glasses moving around.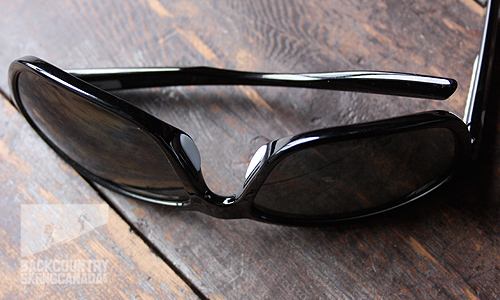 The Roans come with Native's signature N3 Lens, which blocks 4 times more infrared light than regular polarized lenses. The N3 is the most innovative and advanced polarized lens on the market. This lens eliminates glare (from water, snow, ice, pavement, etc) and increases contrast and depth perception, giving you a more crisp view of the trail ahead (and also reduces eye strain). Add infrared heat protection, contrast enhancement, superior impact resistance, and you have some seriously techy lenses.
I tested the Roans with my bike helmet, cap, toque, and climbing helmet in a variety of weather and lighting conditions, and was really happy with their performance in a range of sports. They perform well on the apres patio too, just in case you were wondering.
The Roans come with one built-in lens. I tested the Polarized Gray lens, which is designed to offer all-around protection, from bright to dim light. Each Roan model comes with a different lens, so you can select the one that suits you best.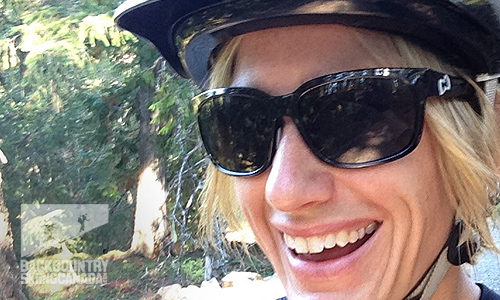 If I could find something that was not up to par with the Roans, I would tell you about it, trust me, but I haven't. They are functional, durable, stylish, affordable and fit amazing. I've never had a pair of sunglasses I liked this much.
---
Native Hartop XP Sunglasses (Charcoal with Gray Lens + Brown Lens):
Price: $129
Colors: Charcoal, Asphalt, Maple Tort, Gunmetal, Iron
Size: One size; fits large profile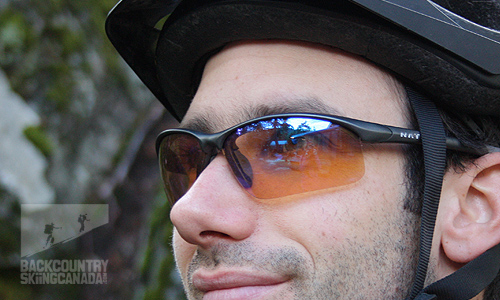 Features:
- PCC Lens technology
- Hybrid Venting
- Cushinol
- Mastoid Temple Grip
- Optic gear kit
- Anti-Ocular Intrustion System
- Interchangeable Lens System
- Lifetime warranty
The Hardtop XP sunglasses share some of the same features as the Roans, but also come with a few of their own.
The first is an interchangeable lens system, so you can choose one frame and outfit yourself with different lenses, like you would with ski goggles. The PCC (Poly Crystal Carbonate) polarized lenses come in an array of colors, each one designed for a specific lighting condition. There's a lens for everything from dim to bright light, so no matter what the weather is doing, you'll be covered. If you're thinking of buying a pair, click on the links at the bottom of this review for a great deal and check out the Naive lens chart to understand the different lens kits.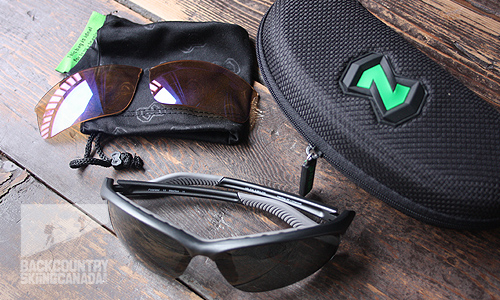 The model we tested came with polarized gray lenses, perfect for a wide range of lighting conditions. Extra lenses fit into a dedicated sleeve in the lens case. We found them a little tricky to switch out the first few times, as a little bit of force is required to snap them into place. The Hardtop XP's ship with a second set of lenses, and you can purchase additional lenses if you wish.
A nice addition to these glasses is the built-in venting system, which prevents fogging during activity. This was especially awesome for biking. They have the same beautiful design features as the Roans, with Cushional and Temple Grips.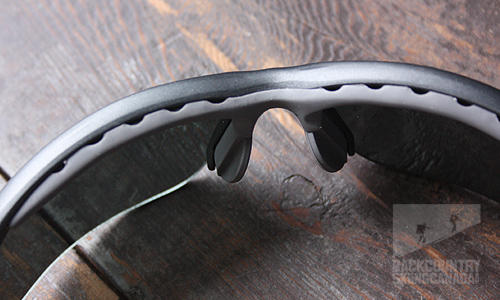 Another great feature that we hope to never get to fully test is the built in impact technology (aka the Anti-Ocular Intrusion System). In the event of a crash, Native lenses are designed to protect your eyes thanks to some innovative design that prevents the lenses from shooting towards your eyes.
---
Verdict:
Technologically advanced, functional, stylish and priced right, these are our favourite sunglasses to date. They were great on the trails, and the fit was awesome.
Extras
One thing to note about both pairs of glasses is the bomber cases they arrived in. The cardboard box carrying our glasses showed up at the door looking like it had been kicked all the way to Canada, but I was happy to see that the glasses were in perfect condition, and so were the cases. I consider this adequate testing, and give the cases a thumbs up! They also come with a soft sleeve that doubles as a lens cloth.
All Native glasses come with a $30 replacement warranty. It doesn't matter if something went wrong on their end (defect) or on your end (dog chewed them), they'll send you a new pair for $30 bucks. A one year warranty covers you for free in the case of manufacturing issues on top of this.
PROS:
- Durable, stylish, lightweight, great fit
- Designed for sport, non-fogging, functional
- State of the art technology
- Great price
CONS:
- Interchangeable lenses are a little tricky to switch out the first few times
Rating: 9.5/10
Fit / Comfort 2/2
Vision 2/2
Features 1.5/2
Quality 2/2
Price 2/2

This is only our opinion. Do you disagree? Did we miss something? Are we totally out to lunch? Join the discussion in the forums here, and let us know what you think. People like/dislike gear for different reasons so chime in and we'll get a well-rounded evaluation.
Back to the rest of the reviews.
---