Mountain Equipment Micron Jacket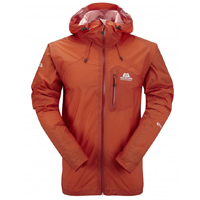 Mountain Equipment's Micron Jacket keeps you bundled up from torrential rains, gusting snow or whatever unwanted weather you encounter.
The Micron Jacket from Mountain Equipment is aptly named for it is extremely lightweight and compactable; it is small but packs a punch. It is a minimalist jacket with features that ensure functional ability without sacrificing durability and style. The Drilite fabric is comfortable against skin and breathable. Keep moving because it may not keep you warm, but it will certainly keep you cool and dry. The active cut is tight, but unrestricting with articulated sleeves that move with you, and the back is angled low with a hem drawcord to prevent the jacket from riding up under a pack. A backpack is almost certainly required as this jacket only has one pocket, and although it is built for mountain running and adventure racing, it is also great for summer rains, or for a wind shell on the uptrack while ski touring.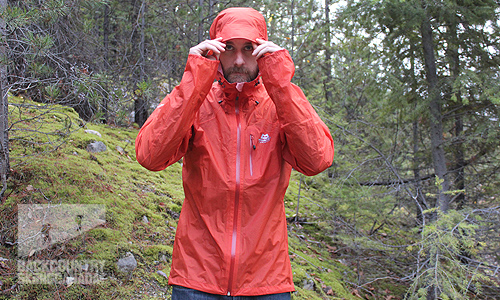 The Micron Jacket has only one pocket suitable for backcountry maps or items you need handy. The weather proof zippers will ensure whatever you have stays dry.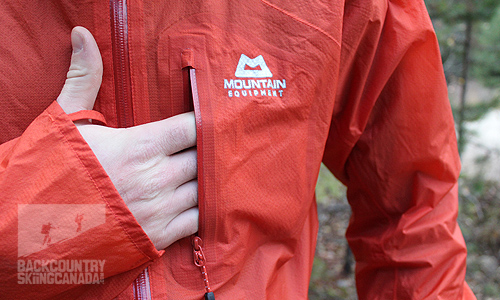 Established in 1961, Mountain Equipment has been making clothing and equipment for mountain enthusiasts who endure some of the most demanding weather conditions on earth. Based out of Manchester, UK with websites linked to Germany, USA and the "rest of the world" you may find everything Mountain Equipment supplies on their website from men's & women's, summer/winter clothing, including; ski gear, hats/touques, gloves/mittens, gaiters and more. Equipment encompasses sleeping bags, tents & bivis, packs and slack lines. Unfortunately they do not sell products direct from their website, but are helpful in finding retailers nearest you. Mountain Equipment sponsors a small team of athletes who operate at the highest level of outdoor performance. These athletes use their experiences with product development to evolve equipment for the better.
The Micron Jacket's active cut is stylish and well fitted. The adjustable drawcord around the head is great for ensuring your hood stays where you want it.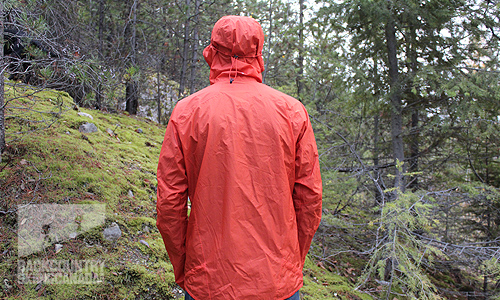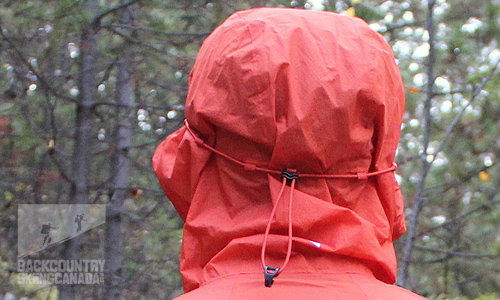 The Micron Jacket is equipped with waterproof YKK zippers and zipper garages that keep them protected when in the up position, and flaps that cover the zipper track. The elastic cuffs are tight and paired with thumb loops that will keep both the wind and rain out. A great feature is the wire brimmed beak of the hood that will stay adjusted to any shape you wish, and a drawcord will keep your hood on your head and snow off your brow.
Features:
Material: 12 Denier Nylon Fabric / 50 Danier reinforces weave.
Waterproof Rating: 20,000mm
- Adjustable, wire stiffened hood with wide peak and drawcord
- 1 Zippered Pocket
- Laser cut Underarm Vents
- Articulated, pre-shaped sleeves
- YKK Zippers are water resistant with zipper garages & pull tabs
- Partially Elasticated Cuffs
- Thumb Loops
- Angled, duel draw-cord on waist
- Stuff Sack
The laser cut underarm vents allow for breathability and moisture to pass from the inside of the jacket out so that you stay dry in the Micron Jacket. The reinforce weave is evident inside and adds strength and durability to this ultra-lightweight jacket.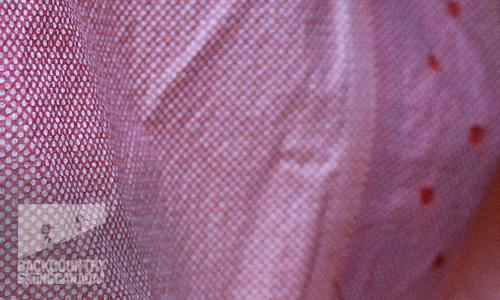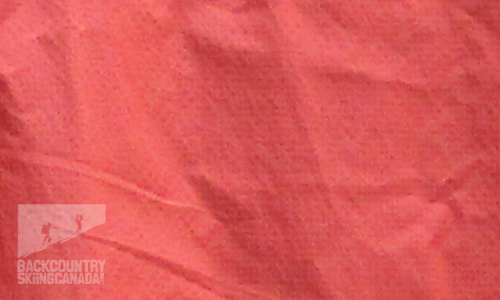 The Micron Jacket has articulated sleeves that won't pull your cuff far from your wrist while in motion, and the thumb loop that will guarantee it stays put. Weather will have a hard time getting past the elastic as well.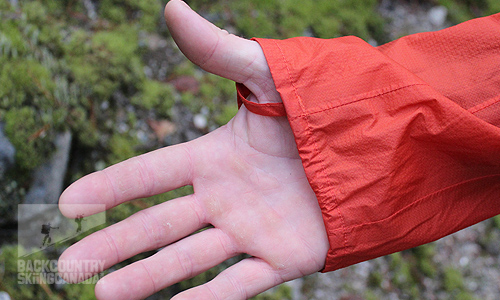 Verdict:
If you are looking for a lightweight, minimalist rain jacket for active adventures in variable weather conditions then this may be what you need. Without any insulation this active fit jacket is comfortable and breathable. It will keep you dry but not warm, so ensure you have proper base layers suited for the weather. The material is comfortable and seemingly durable, and has a stylish cut which fits tight but moves well with me while hiking, running and ski touring. The wire brim is excellent for customizing any shape and the drawcord ensures it will stay on your head. For a minimalist rain jacket with only one pocket, you won't regret adding it to your pack. You may not even notice the Mountain Equipment Micron Jacket is there until you need it. I would recommend this lightweight, breathable jacket to any outdoor adventurer who stays active in the rain. 
SPECS:
Price: $180 US
Sizes: S, M, L, XL, XXL
Weight: 215 g / 7.6 oz
Colors: Imperial Red, Lt Ocean (Blue), Macaw Green, Pumpkin (Orange)
Warranty: Lifetime
PROS:
- Partially elasticated cuffs are great for keeping snug around the wrist and maintain a proper comfort as well.
- The dual draw cord around the waist is angled to prevent riding up underneath a pack.
- Extremely lightweight & packable at only 185g!
- A rain jacket that is breathable!
CONS:
- Not sold in retail stores in Canada due to that Mountain Equipment (Co-op) company we have here.
- Online orders available but not direct from the manufacturer's website.
- Only one pocket.
Rating: 9/10
Fit/Mobility                  2/2
Packability/Durability   2/2
Waterproof/Breathable 2/2
Features                       1/2
Quality / Price              2/2

This is only our opinion. Do you disagree? Did we miss something? Are we totally out to lunch? Join the discussion in the forums here, and let us know what you think. People like/dislike gear for different reasons so chime in and we'll get a well-rounded evaluation.
Back to the rest of the reviews.
---