Helinox Chair One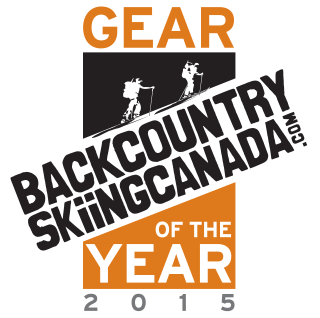 The Helinox Chair One is all about simplicity. Simplicity in design and set-up, thanks to its tent technology. It combines light weight material with a compact design. The result is a super-comfy chair that's ready to go anywhere around town or in the backcountry. That's our kind of chair, Bravo Helinox!
The Backcountry Skiing Canada Team.
---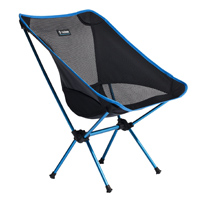 The Helinox Chair One is a lightweight, strong and remarkably compact portable chair that will lighten your load and provide a comfortable seat wherever you are. The beauty of the Helinox Chair One is its simplicity. Utilizing modern tent technology, the Chair One sets up quickly and is more robust than you'd expect.

We used the Chair One from everything from camping to watching kids' soccer games to day hikes and it has quickly become a piece of travel furniture we take almost everywhere we go.

The Helinox Chair One was voted best outdoor adventure accessory at the ISPO awards in Munich, and for good reason. Collapsed, it's super compact (size of a bread loaf) and weighs only 30 oz. Its ease of assembly thanks to self-locating shock cords on the poles, means anyone can set it up in seconds. The Chair One is more expensive than your typical camping/travel chair, but it's rugged durability, size and low weight are worth the price.
Taking a load off has never been easier.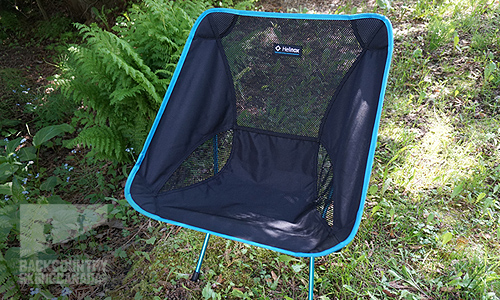 The Chair One's base is easy to set up in seconds and the chair is low to the ground, but very comfortable.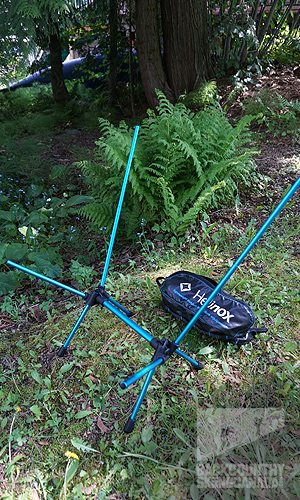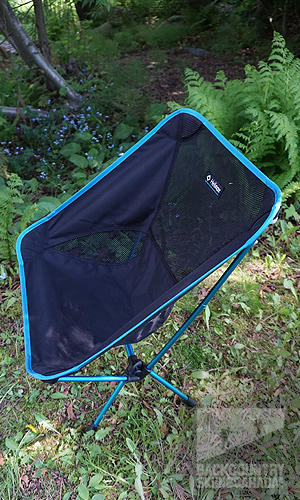 Features:
- Tote bag includes with webbing latter for easy attachment to pack/bike/kayak etc.
- Weight capacity: 320lb
The poles wrap up in the seat for quick, easy storage.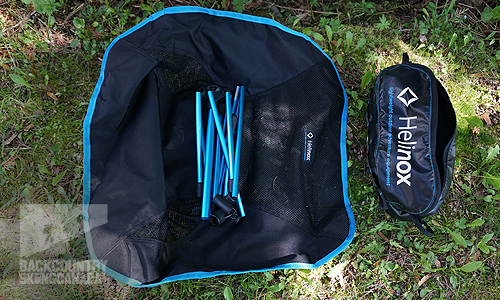 The Chair One's light mesh is light and cool on a hot summer's day.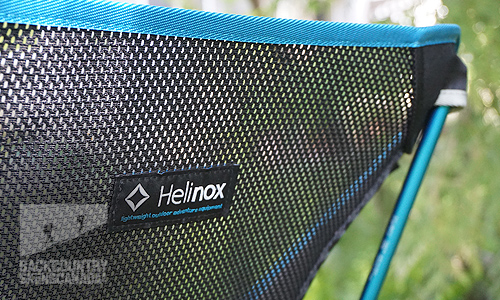 Aluminum poles simply slip into reinforced pockets.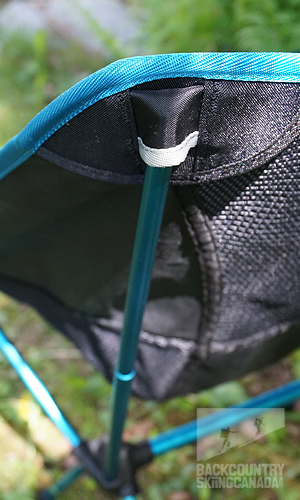 Materials:
- Aluminum poles with self-locating shock cords, durable DAC plastic fixtures and lightweight cordura/mesh backing
Durable DMA plastic joints hold things together.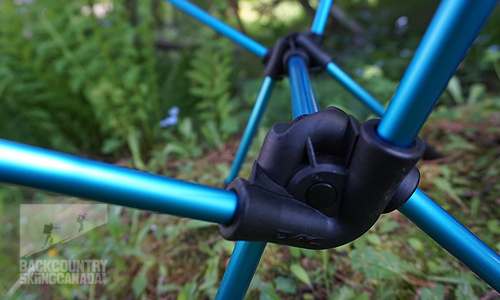 Verdict:
If there were any complaints about the Helinox Chair One – and they're hard to come by – it would be the small footings at the end of the poles, which in soft ground or snow could sink in. However, we didn't encounter this problem and found the Chair One a winner in almost any situation.

The Helinox Chair one is lightweight, comfortable and packs small. It may not have the cup holders and arm rests other cheaper, bigger and heavier camping chairs have, but this was a small sacrifice for all the above-mentioned reasons.

The Helinox Chair One is an excellent product and worth the price. You won't want to head out on an adventure without it.
The Helinox Chair One is the size of a small loaf of bread and only 30 oz.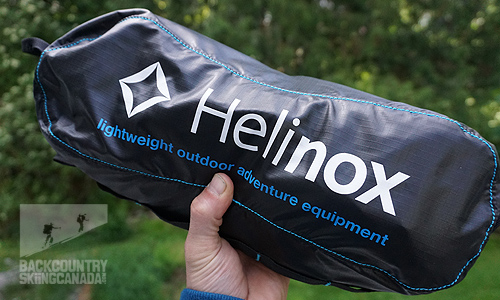 SPECS:
Price: $116CAN / $99.95US
Assembled Size: 50 x 52 x 65cm / 20 x 20 x 25"
Packed Size: 35 x 12 x 10cm / 14 x 4 x 5"
Weight: 850g / 30oz (32 oz with bag)
PROS:
- Compact
- Lightweight
- Comfortable
- Packs easily
- Durable
CONS:
- No cup holder or accessories
- Maybe a bit low for taller people, but we're splitting hairs here
Rating: 9.5/10
Comfort: 2/2
Features: 2/2
Durability: 2/2
Function: 2/2
Quality/Price: 1.5/2

This is only our opinion. Do you disagree? Did we miss something? Are we totally out to lunch? Join the discussion in the forums here, and let us know what you think. People like/dislike gear for different reasons so chime in and we'll get a well-rounded evaluation.
Back to the rest of the reviews.
---