Giro Aspect Helmet and Giro Republic Shoes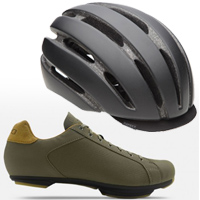 Giro has always been a 'design' brand with their product aesthetics being at the forefront of the market. The new Giro Aspect Helmet and Giro Republic shoes are no exception to this and both further push the boundaries as to what form can achieve without sacrificing function. By taking a departure from the common flashy cycling designs and leaning more towards a utilitarian, timeless design, Giro has opened up a new niche in their line-up for those who want performance on the bike and comfort and style around town.
Giro Aspect Helmet
The Giro Aspect Helmet is a relatively simple design without large aggressive venting like on traditional racing helmets. Its streamlined form has 19 aerodynamic vents to keep you cool even on the hottest of rides. A removable cotton visor with ultra suede padding is soft on the skin, absorbs sweat and keeps the sun (and rain) out of your eyes while not obstructing your view. This same ultra suede is used on the interior to keep things comfortable, absorb moisture and promote airflow. It's also found on the chin strap where a little padding is needed most. Giro calls the interior padding their "Roc Loc Air fit system". Essentially the padding suspends the helmet 2-3 millimetres off your head allowing space which creates a pressure gradient that brings air into the helmet from the front and lets it escape out the back, ultimately keeping you cool. Call it what you will, this system helps keep your head cool while creating a secure and comfortable fit.
A molded rubber exterior shell allows for a unique texture to be integrated into the design while also providing increased durability. Stylish yet functional is the name of the game for Giro. Other details include soft heathered (interwoven yarns) webbing rather than the traditional nylon webbing which can be abrasive on your neck.
So, why wear a bulbous, multi-coloured, technical looking helmet when the Aspect's simple yet functional aesthetic can perform just as well and look twice as good.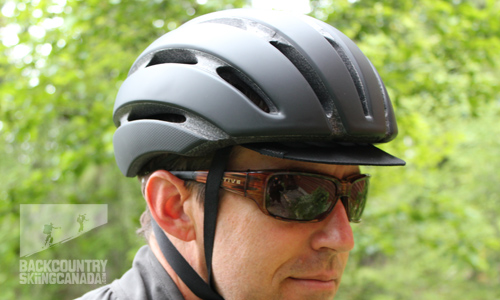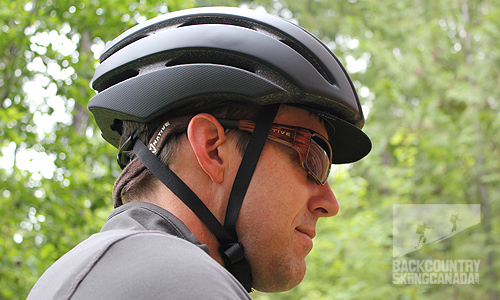 Giro Republic Shoes
The same simple, refined design that is found on the Giro Aspect Helmet is also at the heart of the Giro Republic Shoes. They look more like urban kicks than a technical biking shoe but rest assured they perform even better than they look. Their biggest feature is removable high traction walking pads which provide grip on any surface when not on the bike. The cleats or SPD's (Shimano Pedaling Dynamics) are recessed below the walking pads but not embedded into the shoe sole so walking is relatively comfortable and you won't destroy the cleats (or your flooring) as there is no contact between the two. While there is still a fair amount of toe rocker on the Republic Shoes you can walk relatively normal over longer distances as I have done on several occasions.
The Republic uses a moulded EVA footbed with medium arch support and Aegis anti-microbial treatment. This provides support for most types of feet and some defense against the inevitable smell that most shoes seem to build up after prolonged use. Giro also states the the arch support is adjustable to help optimize comfort and enhance pedaling efficiency however this was not a feature that was available on the pair I received. Since this is a lace up shoe it doesn't have any velcro fasteners, but you're able to customize the fit depending upon your foot type while still having a very light and fairly stiff shoe that does not compromise performance for good looks.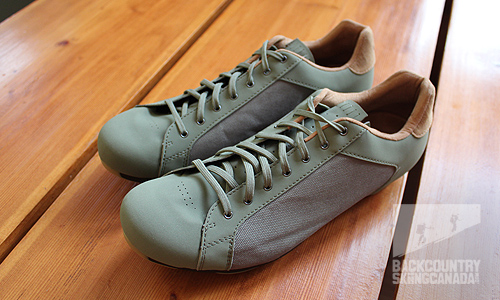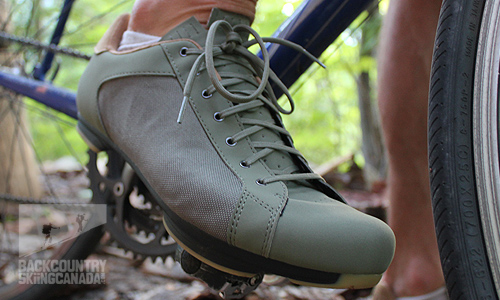 Features:
Giro Aspect Helmet
- Heathered webbing
- In-Mold polycarbonate shell with EPS liner
- Injection moulded rubber or aluminum side panels
- Roll Cage internal reinforcement
- 19 Wind Tunnel vents with internal channeling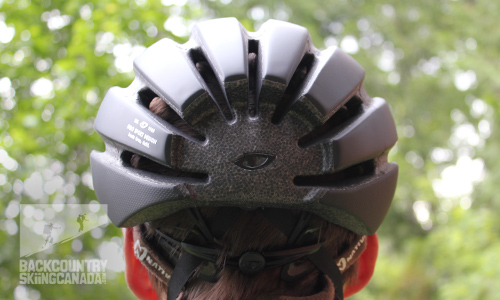 - Roc Loc Air Fit System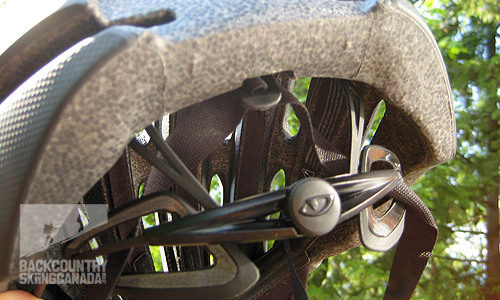 - Removable soft visor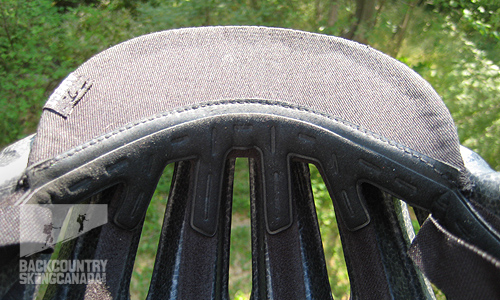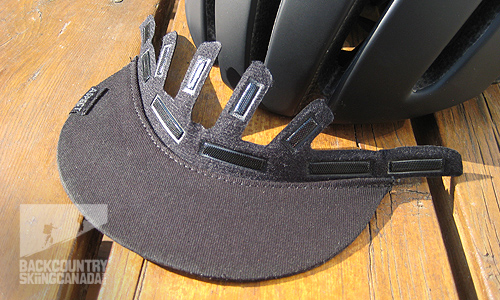 - Ultrasuede padding and chin strap pad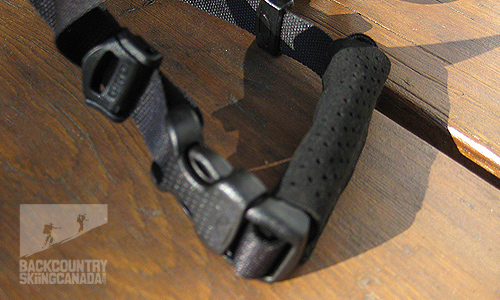 Giro Republic shoes
- Adjustable arch support to help optimize comfort and enhance pedaling efficiency.
- Mid-foot scuff guard
- Moulded EVA footbed with medium arch support and Aegis anti-microbial treatment
- Upper is made from perforated micro-fibre, laced closure with non slip laces and micro-suede heel counter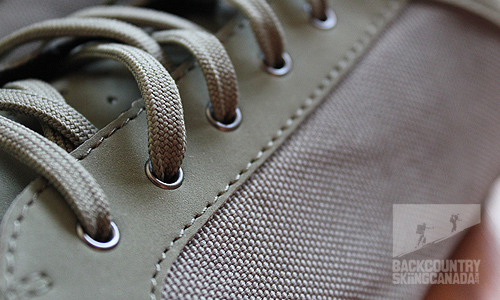 - Attention to detail and top quality materials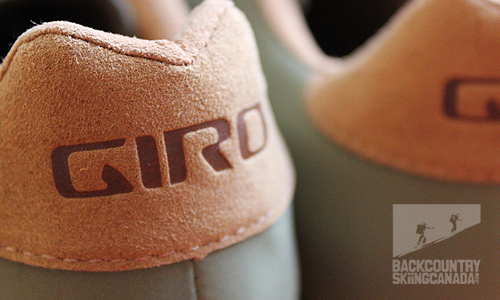 - DuPont Zytel nylon outsole with 2-bolt cleat mount

- Replaceable, high-traction walking pads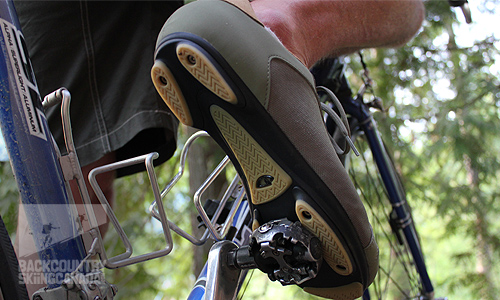 Verdict:
Having put well over a thousand kilometres on both the Giro Republic Shoes and Aspect Helmet in the last few months I can confidently say that both are quality products that not only look good but also function as you would expect given that they are both Giro products. The biggest selling point for this reviewer has to be their non-traditional design as I am not a fan of the current flashy road cycling aesthetic but instead prefer the simple understated refinement that the Aspect Helmet and Republic Shoes offer. Both of these items break convention in terms of current design and push the boundaries as to what cycling gear can look like while still being super comfortable and also functional. They both look good on the bike while still being able to fit in around town and not look like you just completed a GranFondo.
While you could potentially use both the Aspect helmet and Republic shoes for off-road cycling such as mountain and cross country biking I would not recommend it as the finish on the Republic shoes would get beaten up pretty quick. If you want to keep them looking good then stick to the road as their exterior material is pretty soft and scuffs easily. The Aspect Helmet holds up to more abuse and can tackle any terrain, given its rubberized exterior material.

Hopefully this is the new direction of cycling product design and we get to see more innovation and integration of smart design that doesn't limit functionality. Bravo Giro!
SPECS:
Giro Aspect Helmet
Price: $175 US
Sizes: Small, Medium, Large
Weight: 276g / 9.7oz
Colour: Matte Black, Glowing Red, Matte Dark Shadow, Blue, Matte Glacier Grey
Giro Republic shoes
Price: $150 US
Sizes: 6.5 - 13.5 (US), 39-48 (EU)
Weight: 629g / 1lb 6.2oz
Colours: Army/Gum, Black/Grey
PROS:
Giro Aspect Helmet
- Removable soft visor
- Superior comfort and ventilation
- Unique styling
Giro Republic shoes
Style is not pure 'bike geek' so you could wear them out after a ride
Replaceable walking pads on the soles
- Easier to walk in than many biking shoes due to the cleat area being deeply recessed
CONS:
Giro Aspect Helmet
- No reflectivity for safety
-Cost
Giro Republic shoes
- No reflectivity for safety
- Laces can catch on the chain ring since there is no velcro closure
- They scuff and mark up very quickly due to the exterior material
Rating:
Giro Aspect Helmet 9/10
Innovation 2/2
Function 2/2
Aesthetics 1.5/2
Features 2/2
Quality / Price 1.5/2
Giro Republic shoes 8.5/10
Innovation 2/2
Function 1.5/2
Aesthetics 2/2
Features 1.5/2
Quality / Price 1.5/2

This is only our opinion. Do you disagree? Did we miss something? Are we totally out to lunch? Join the discussion in the forums here, and let us know what you think. People like/dislike gear for different reasons so chime in and we'll get a well-rounded evaluation.
Back to the rest of the reviews.
---