G3 Alpinist Skins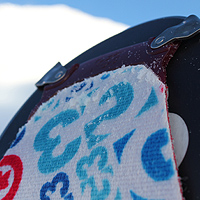 We've done a video review of the G3 Alpinist skins so this paragraph (or two) will fill in some of the blanks. We'll also provide a few still pictures for you to ogle. We had these skins matched with the G3 Manhattan skis and they were cut for us here at ROAM in Nelson, BC. The skins are positioned as a premium, light-weight, high performance skin for backcountry ski touring in all conditions.

Skins are the kind of gear you want to be able to take for granted. If they are working fine, there's not much need to think about them. If they aren't working fine, your tour can go from fun to nightmare, in no time at all. With the exception of the now-improved tail cam we talk about in the video, the Alpinist skins do the trick and perform when and how you need them. The glue is sticky but not overly so, the plush has a good grip but still slides nicely. The toe attachments work perfectly for fat skis—unlike some of the loops on other models which can pop off unexpectedly. I skinned up in powder, hard pack, on steep sections, cross slopes, etc. Even on the flats, they performed no problema.

Note that for the 2011/2012 season, the Alpinist skins will be made, at least in part, of mohair. Check back here for an update. We'll take them for a test drive as soon as we can and share our impressions.
Tip attachment bottom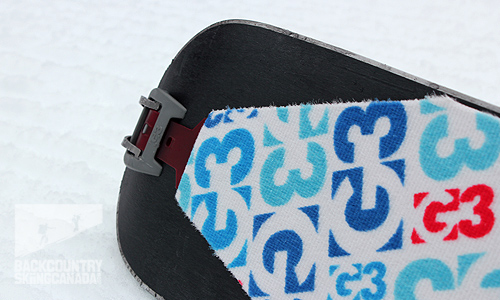 Tip attachment top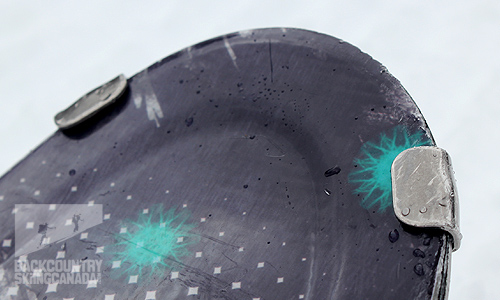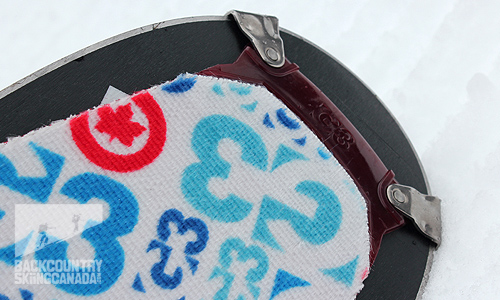 The plush has a good grip-to-glide ratio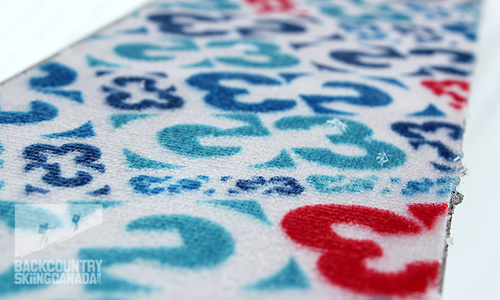 Close-up of the new tail cam. Bonus.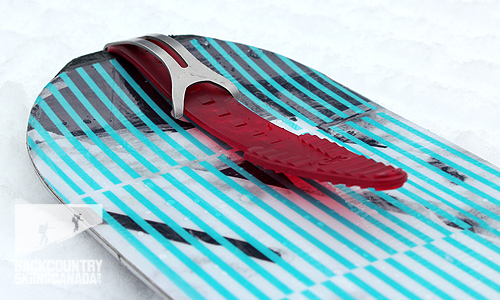 Underside of new tail cam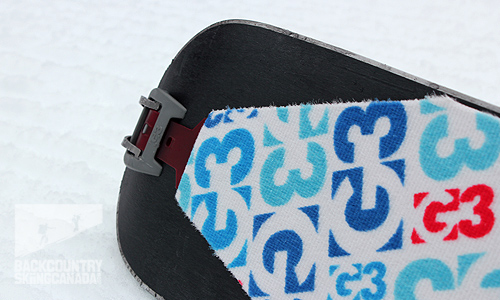 New Cam on the left, current one on the right