Black Diamond Guide Gloves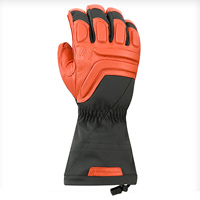 Gloves are an expensive piece of gear and it hurts to lay down $150+ for a pair but when you are out backcountry skiing in -20 Rockies 'arctic conditions' or in +5 coastal 'slop day' you will be glad you made the investment. You need your hands and, if they are frozen solid or soaked to the bone then they are not happy. Like your feet, if they're not happy, you're not happy and the day is not what it should be.
There are plenty of gloves on the market for less than $100 but they typically do not include what we think are the three must haves:
- Gore-Tex
- leather palms
- removable liners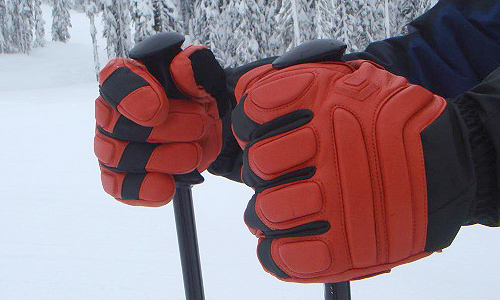 Enter the the Black Diamond Guide glove—beefy and warm in the coldest and wettest conditions. It's built for someone who asks a lot of their gloves and expects them to last. Thanks to the reinforced leather palms and the nylon, abrasion-resistant shell, the BD Guide glove is durable and built to last. The gloves, thanks to their ability to handle tools and work effectively in an ice/rock/snow environment, are best suited for backcountry skiing and mountaineering.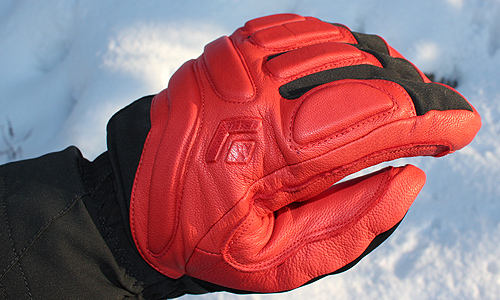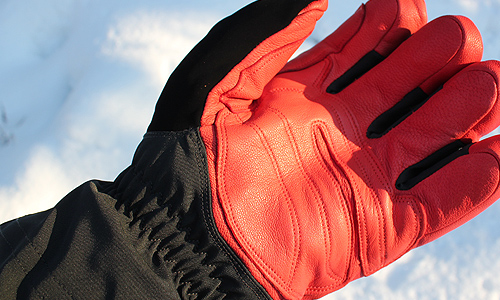 Gore-Tex:
The Black Diamond Guide Glove has a 100% waterproof and breathable Gore-Tex XCR insert which makes it a goods performer in many conditions.
PrimaLoft Liner:
The liner can be easily removed for drying from the inside out (much more efficient) and they claim that PrimaLoft dries quicker than down and is more compressible while still being 100% waterproof and breathable (thanks to the Gore-Tex insert). In addition to the 142g PrimaLoft insulation Black Diamond uses a wool pile liner and a 100g fleece palm lining that feels like you are wearing two teddy bears on your hands. Mmmmm.


Reinforced Leather Palms:
The goat leather palms are double reinforced with a 'palm patch' and in the typical fast wearing areas. The moulded EVA foam padding on knuckles offers added protection and warmth. The rest of the shell is constructed out of abrasion resistant woven nylon 4-way stretch material.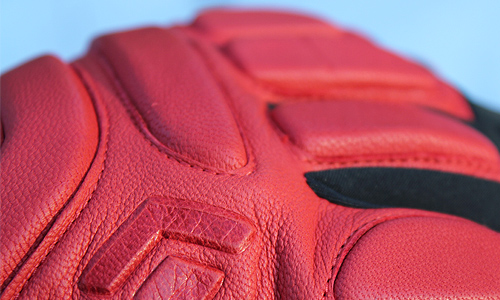 Extended Gauntlet:
Now a standard feature on most gloves, the extended gauntlet keeps out the snow and covers any bare skin. With a built-in drawstring you can cinch the gauntlet up tight; however, loosening it takes some practice as the release mechanism is small and finicky.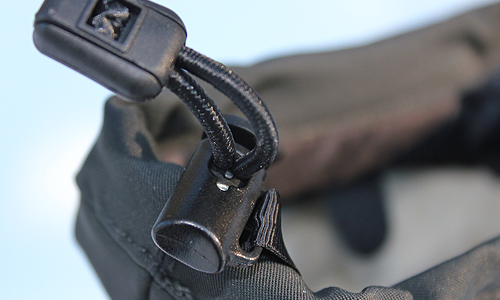 Fit:
The guide glove offers good grip and surprisingly good dexterity for a glove of this type. Typically, warmth and dexterity are usually mutually exclusive qualities (you have to sacrifice dexterity to gain warmth) but this glove seems to do both quite well. The super-sticky leather palms/fingers allow you to grip better than a synthetic material and the clever articulation gives good dexterity. For fine detailed tasks like taking notes in a snow pit, bare hands still win but these are a good compromise given their warmth.
Overall the Black Diamond Guide Glove is a bomber glove that fits well and warrants the price of admission.

SPECS:
Price: $159.95 US
Sizes: Small, Medium, Large, Extra Large
Weight: 11.5 ounces/328 grams (medium pair)
Color: available in Black / Lava / Natural
Temperature Rating: -28/12 °C, -20/10 °F
PROS:
Really warm and built tough, integrated nose wipe on the thumb, excellent overall comfort and fit.
CONS:
A removable idiot cord would be nice for us idiots and the draw cord release mechanism is tricky to manage - a secondary release cord would be ideal.
Rating: 9/10
Fit / Dexterity 1.5/2
Warmth 2/2
Durability 2/2
Features 1.5/2
Quality / Price 2/2

This is only our opinion. Do you disagree? Did we miss something? Are we totally out to lunch? Join the discussion in the forums here, and let us know what you think. People like/dislike gear for different reasons so chime in and we'll get a well-rounded evaluation. Check back mid-season to see how our review stands up to our in-the-field testing - Brad.
Back to the rest of the reviews.
---
UPDATE APRIL 2013:
The Black Diamond Guide Gloves have been field tested now for three seasons and they are showing no signs of wear. The inner glove is still providing good insulation with out packing out and the leather on the exterior is holding up to the abuses skiing puts on it. The palm and thumb has not worn down from gripping ski poles as others have done in the past but you of course do have to re-apply a DWR as the leather will wet out after a month of wearing it. Still comfortable, warm and waterproof - everything that you want from your glove investment.
---